The Other Half of Amazon: Amazon Web Services & Amazon Prime Video
Estimated reading time: 5 minutes.
Amazon is probably best known for its online marketplace, but they're involved in more than ecommerce.
Amazon is also a leading Cloud service solution, and offers Amazon Prime Video for streaming television shows and films.
Table of Contents
The best advice and insights for selling on Amazon this year
There's a lot to know when it comes to selling on Amazon. In this guide, you'll find expert tips and advice to make sure you start strong and stand out from the crowd.
Download our free guide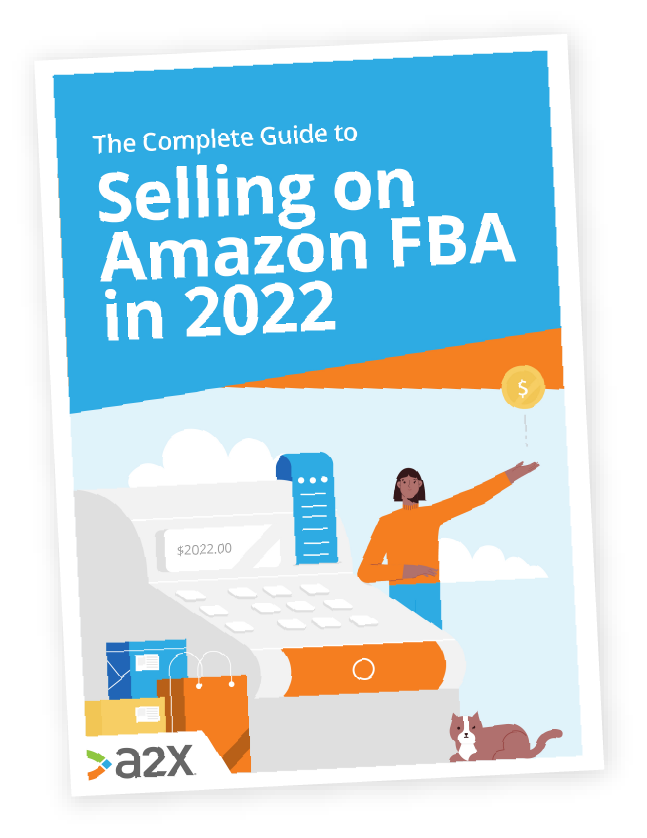 Amazon Web Services
Let's start with Amazon conquering the world of web hosting for over 10 years now.
You might be unable to purchase a shared hosting plan directly from the online giant, but it's likely you already use sites that run on Amazon Web Services (AWS).
Netflix, Reddit, AOL, and Pinterest are some of the most popular names hosted on Amazon servers. Even GoDaddy partnered with AWS, and is already moving the majority of its infrastructure to the leading Cloud service.
In this article, we'll share some random facts and stats on AWS, and its growth journey to dominate the online world.
Why Choose Amazon Web Services (AWS) for Website Hosting?
There are plenty of reasons to opt for AWS when it comes to hosting your website. Whether you require simple website hosting, or enterprise website hosting, AWS offers various solutions that can be tailored to your business model.
AWS has broad content management systems, development platform support, and data centres worldwide, so it won't limit you to a location.
For simple website hosting, AWS is best for websites built on Joomla, WordPress, Drupal, and Magento, providing capabilities for some of the most popular platforms in use.
Due to AWS' ability to adapt to your business, this means there is the capability to dynamically grow and shrink resources as required. AWS offers flexible pricing structures, and various options when it comes to helping customers with managing their web server, DNS and networking.
AWS Success Stories
It's no surprise that Amazon Web Services has gone from strength to strength over time to land its success. Just look at what their customers are saying:
"Using AWS, AOL has been able to minimise costs by closing down data centers and decommissioning about 14K in-house and collocated servers."

– AOL

"By using AWS, News UK has shortened its time to market for new development projects from 6 months to 1 day and reduced its data center footprint from six to two facilities."

– News UK
In 2017, AWS brought in $18 billion in revenue, and nearly 50% growth in the second quarter of 2018. The numbers show it: Amazon Cloud solutions continue to attract new customers worldwide.
But there's more…
Amazon Prime Video
Many people enjoy instant access to movies and TV shows at Amazon Prime Video.
This video on demand subscription offers a platform for original content that can be streamed on any device.
Prime Video was launched worldwide in 2016, and according to Forbes, Amazon Prime Video is the number two player in the U.S subscription world.
"Amazon Prime Video is arguably in a stronger position than Netflix and other existing competitors to maintain its subscriber base, as new streaming services come to market"

– Adam Levy, Motley Fool
Top 3 Reasons Amazon Prime Video is a Top Competitor
1. Competitive in price
Consumers pay notably less for Amazon Prime Video in comparison to Netflix.
2. Strong presence on Fire TV
Not only are millions of people getting packages from Amazon on a regular basis, but 34 million people in the states are hooked up to Fire TV. Because Amazon owns the platform that consumers stream on, their users are exposed to the latest shows and movies instantly when logged into Fire TV.
3. Amazon channels
Amazon Channels is a simple way for Prime Video members to subscribe to further streaming services. This puts Prime Video content alongside HBO and other streaming services.
"Amazon Channels is a surprisingly successful business for Amazon, estimated to bring in $1.7 billion in gross revenue in 2018. Analysts expect that number to grow to $3.6 billion by 2020"

- Adam Levy, Motley Fool
Although Amazon's ecommerce position is strong, their offering of Amazon Web Services (AWS) and Amazon Prime Video places Amazon in a strong position that makes it difficult to compete with. Their online store and services are firmly entrenched in people's minds and budgets.
Simplify Your Amazon Accounting with A2X
Wherever you sell, you want to ensure your accounts are managed properly. Integrating accounting software into your Amazon account is just one step in that journey. A2X is the next.
As an Amazon seller, you'll know how much transactional data you are sent from Amazon - and what is left out. You need to calculate your fees, shipping costs, FBA costs, reimbursements, sales tax and profit margins manually. Adding A2X into your tech stack will do all this for you, automatically and accurately every time.
To see how A2X can cure your Amazon accounting woes with a free trial, sign up here!
Also on the blog
The best advice and insights for selling on Amazon this year
There's a lot to know when it comes to selling on Amazon. In this guide, you'll find expert tips and advice to make sure you start strong and stand out from the crowd.
Download our free guide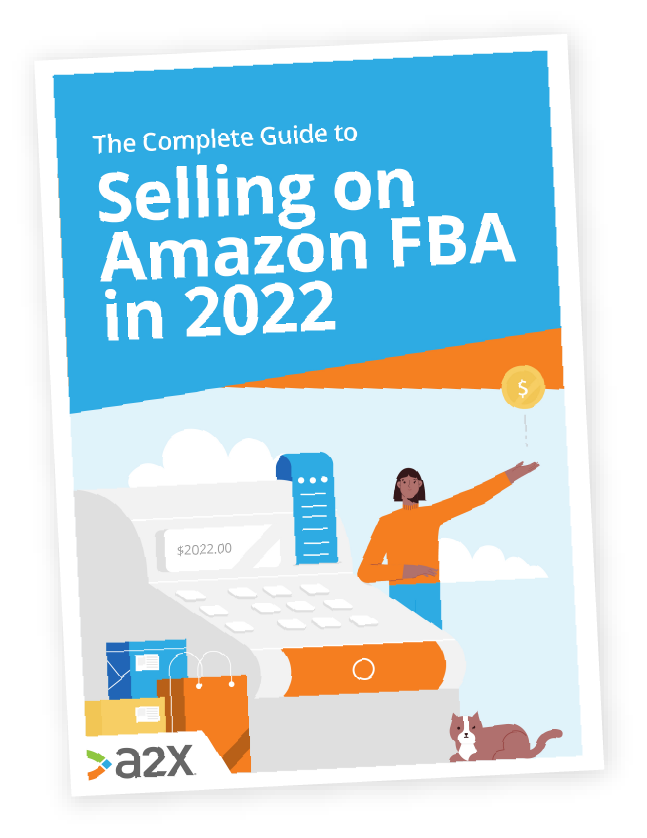 Ecommerce accounting is challenging, A2X makes it easy.
Discover how A2X can automatically take all of your accounting pain away.
Try A2X for Free
Before you leave...
Are you looking to take control of your Amazon accounting, to ensure that your business is running like a well-oiled machine?
Download our free guide