Browse our resources below to learn everything you need to know about ecommerce and accounting, and ecommerce accounting.
Latest Articles

We want to make life easy for ecommerce sellers when it comes to their accounting. Download your own free ecommerce bookkeeping checklistso that you know what regular tasks you should be completing to run a resilient, profitable business.  The way you record your inventory impacts everything else in your business. Your profits, your taxes, and the value of your business to name a few. But there isn't just one way to do it.
---

Never miss a beat in your ecommerce accounting with our free downloadable checklist. Everything you should be doing on a regular basis to ensure your ecommerce books and business thrive, ready to go.  "Inefficient processes (44%) are [one of] the biggest causes of wasted time within an organization." Planview's Powering Productivity Study. Are you one of the many people wasting almost a third of your work day battling with inefficient processes?
---

This article was written by our friends at Airwallex. Check out www.airwallex.comto find out more about how their international banking services can help your ecommerce business to thrive. So you've launched your ecommerce store and the orders are coming in. It's a great feeling. But you're keen to really expand. And selling overseas might be the best way to do it. Breaking into a new market is a great way for business owners to explore their untapped growth potential.
---

Are you pulling your hair out trying to manage your business and your family? Cyndi Thomason knows the feeling well. In fact, she's written a book about it. Find out what inspired her below and some of the nuggets of wisdom to be found within the pages. Motherhood, apple pie, and all that happy horsesh*t At the launch party for my new book, Motherhood, Apple Pie and All That Happy Horseshit, a mom entrepreneur talked about the importance of having good financial data to manage your business.
---
Level Up Your Ecommerce & Accounting Skills With Our Free Resources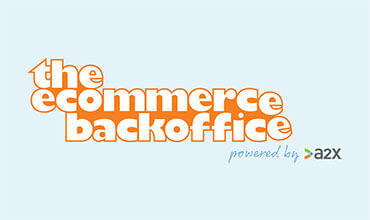 Join The Ecommerce Back Office
How would you like to join a Facebook community of ecommerce sellers to support each other in simplifying your operations?
More Information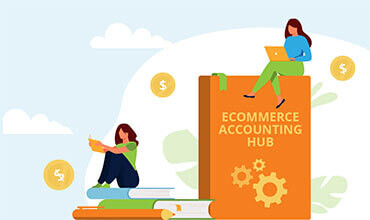 Ecommerce Accounting Hub
How would you like to join a Facebook community of ecommerce sellers to support each other in simplifying your operations?
Start Learning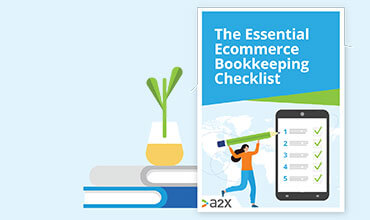 Get The Ecommerce Bookkeeping Checklist
Businesses that document their processes grow faster and make more profit. Download our free checklist to get all of the essential ecommerce bookkeeping processes you need every week, month, quarter, and year.
Download Now