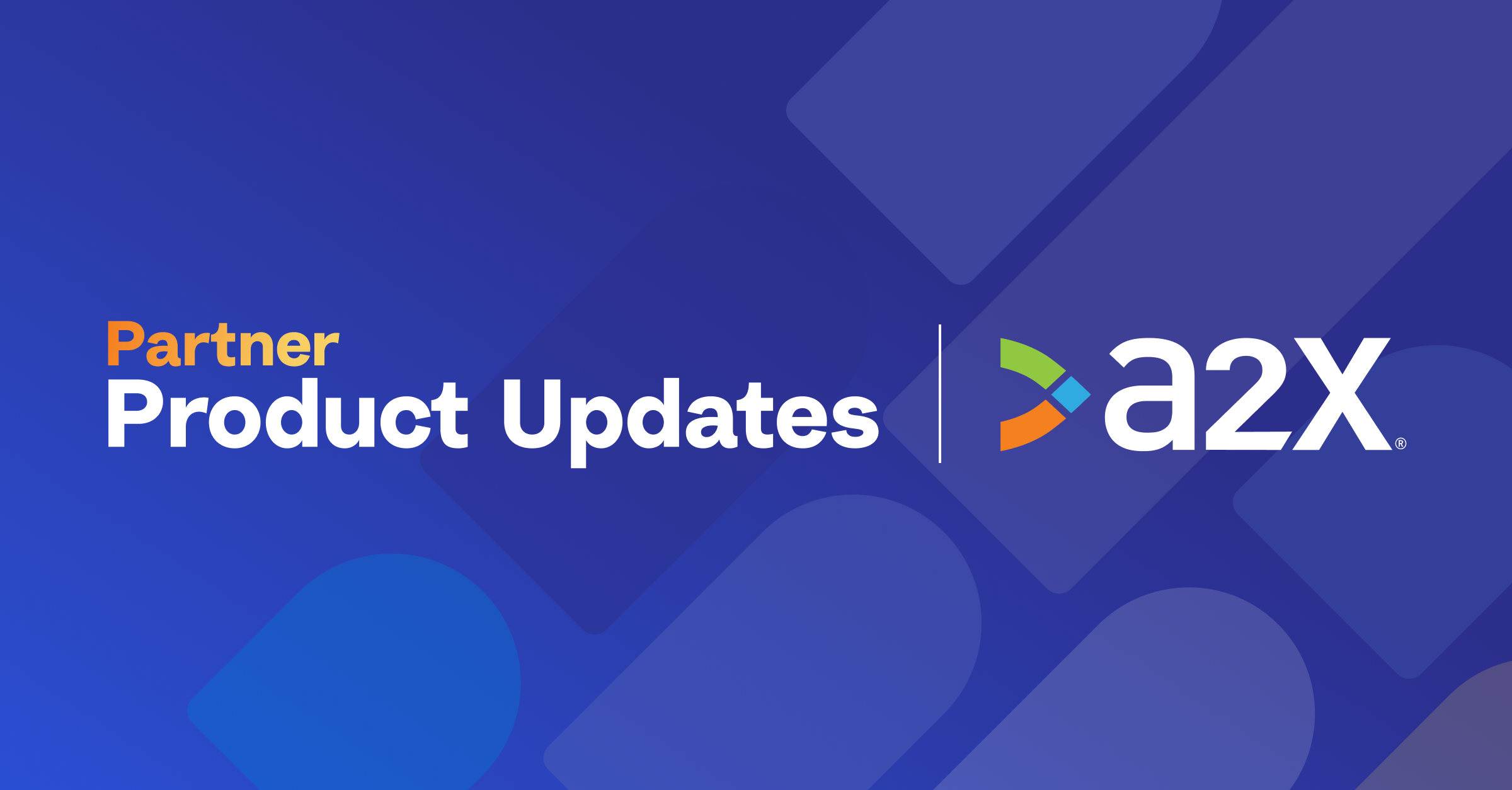 A2X Partner Dashboard for Accountants & Bookkeepers
A2X's accounting and bookkeeping partners collectively manage thousands of A2X accounts. That's a lot of accounts to keep track of, but with the new A2X Partner Dashboard, managing clients in A2X just got a whole lot easier. 
The A2X Partner Dashboard is now available for early access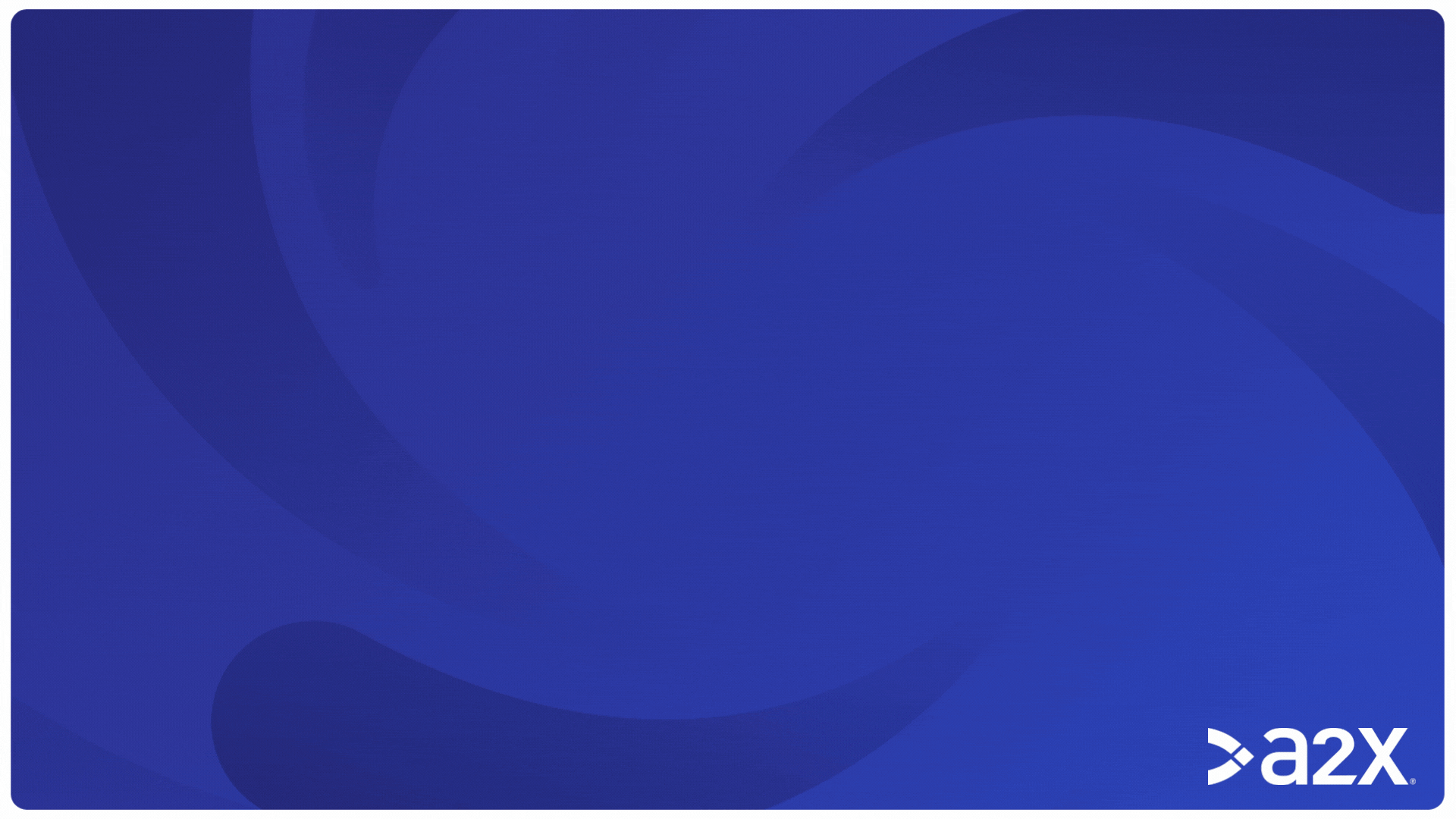 Here are some of the metrics you can view at a glance with the A2X Partner Dashboard:
#1. Number of Subscribed Accounts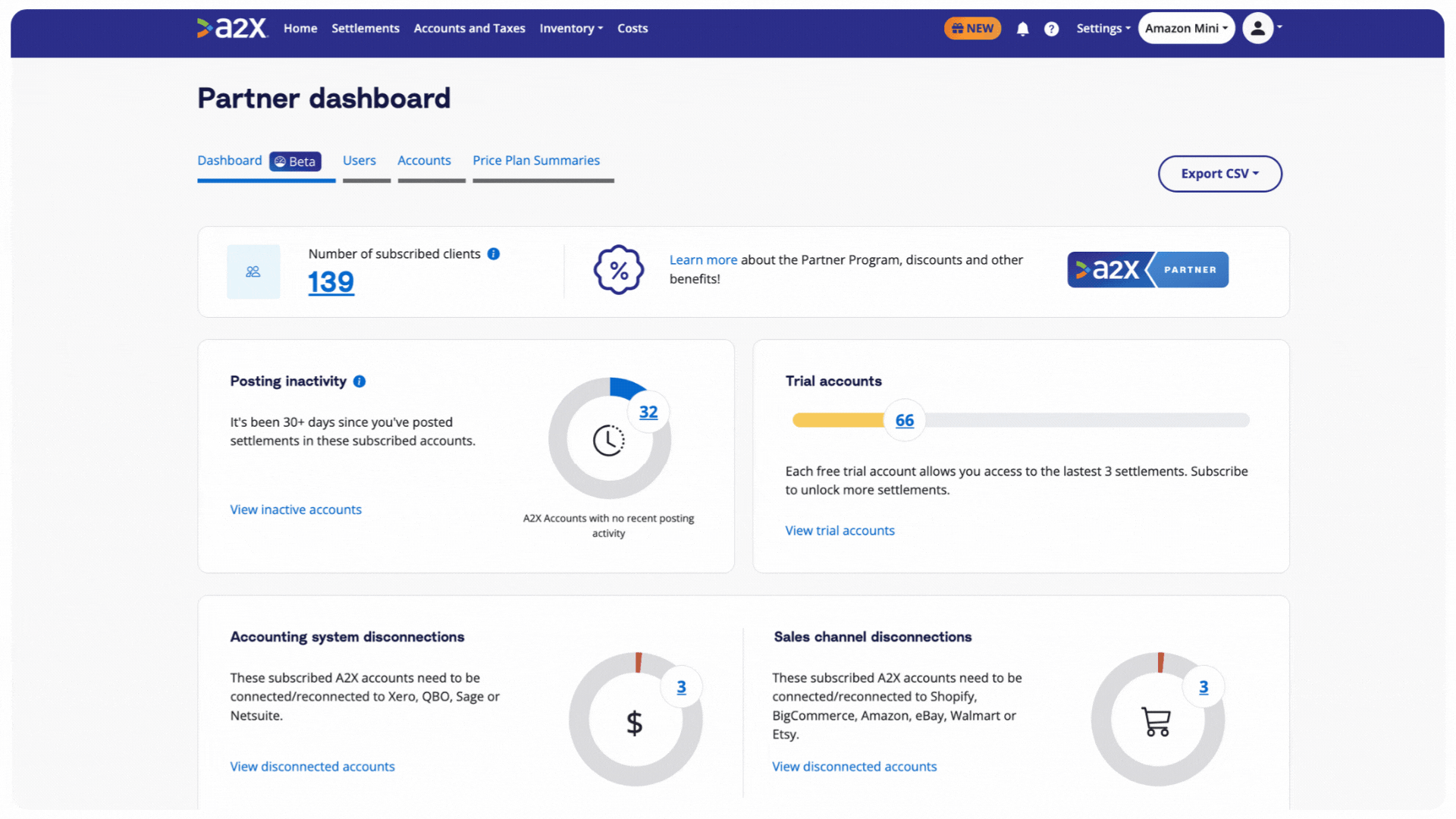 For many ecommerce practices, client numbers can fluctuate, making it hard to determine how many A2X subscriptions you hold at any given time. This metric is now prominently displayed at the top of the dashboard.
#2. Posting Inactivity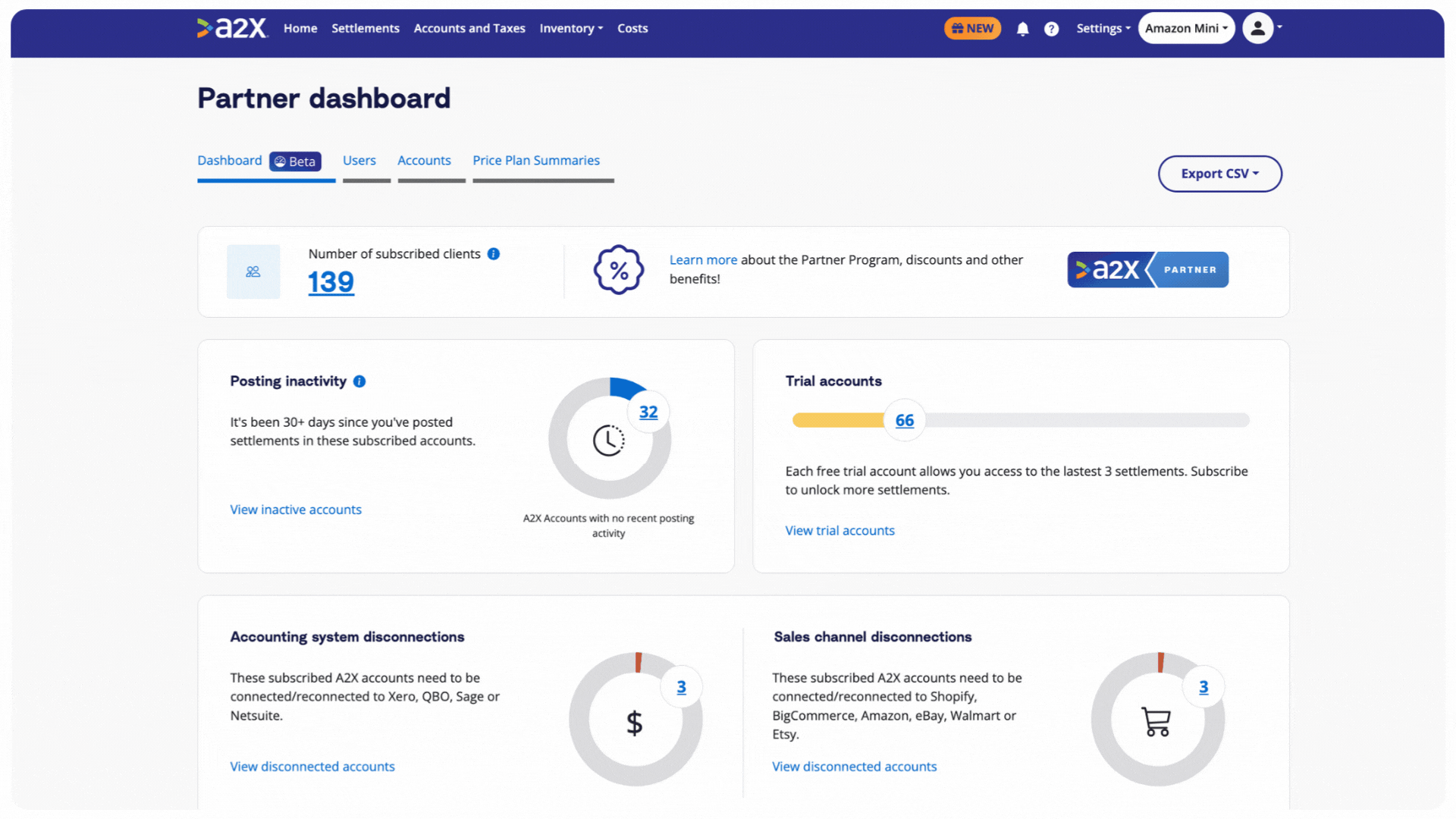 Whether you've set your accounts to Auto-post, or you diligently log into each account every month to manually post entries, it's now easier to keep track of which accounts have and have not posted. The A2X Partner Dashboard allows you to pinpoint which of your subscribed accounts haven't posted in the last 30 days. You can then view each of these accounts with a click.
#3. Accounts in Trial Mode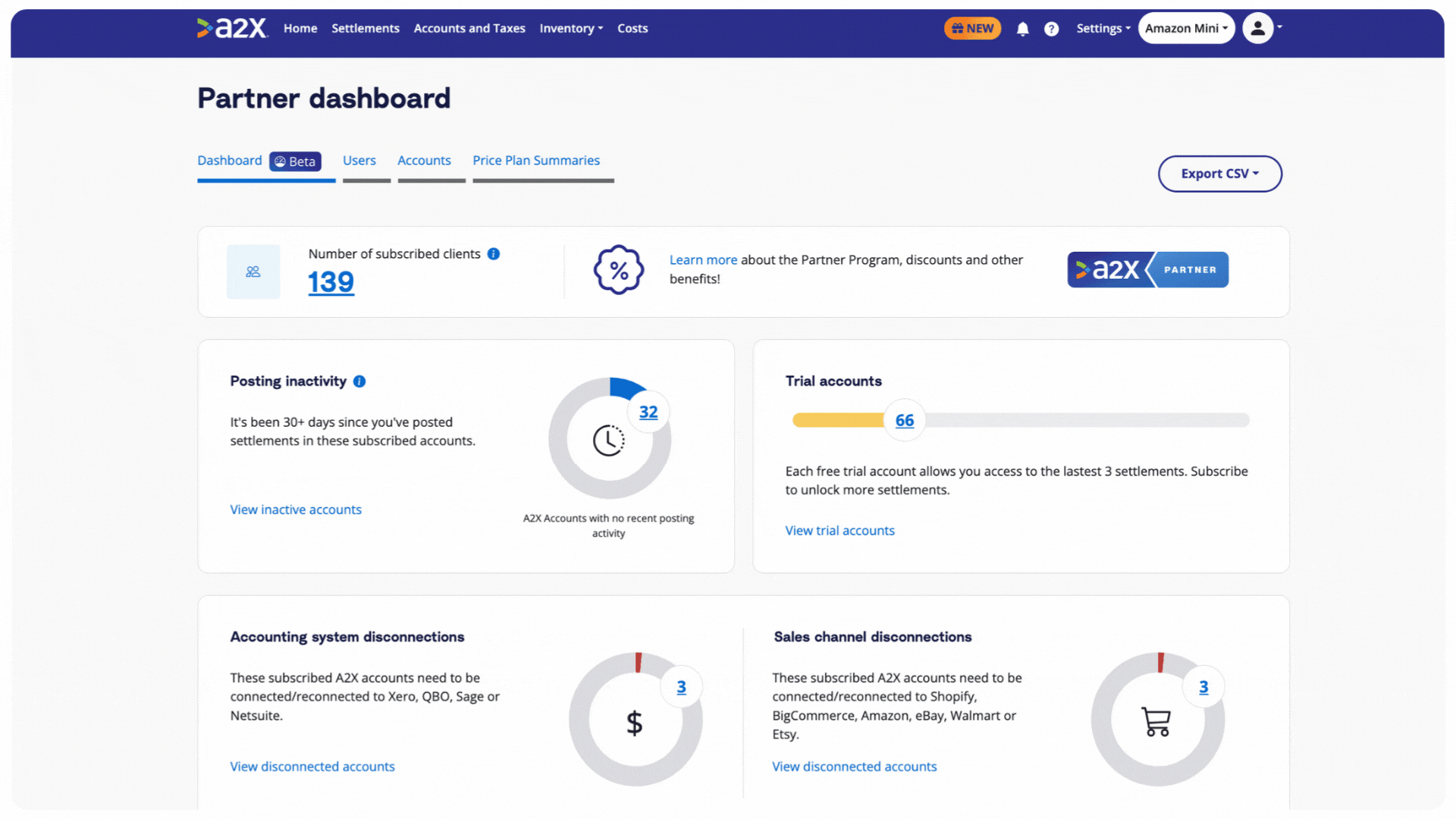 Onboarding new clients means they often start with a trial period on A2X to test its capabilities. Monitoring these trial accounts is essential to ensure a seamless transition to a full subscription. With the A2X Partner Dashboard, you can easily identify which of your accounts are still operating under a trial mode. This feature aids in timely follow-ups, ensuring clients are fully supported, and any potential issues are addressed before the trial concludes.
#4. Accounting System and Sales Channel Disconnections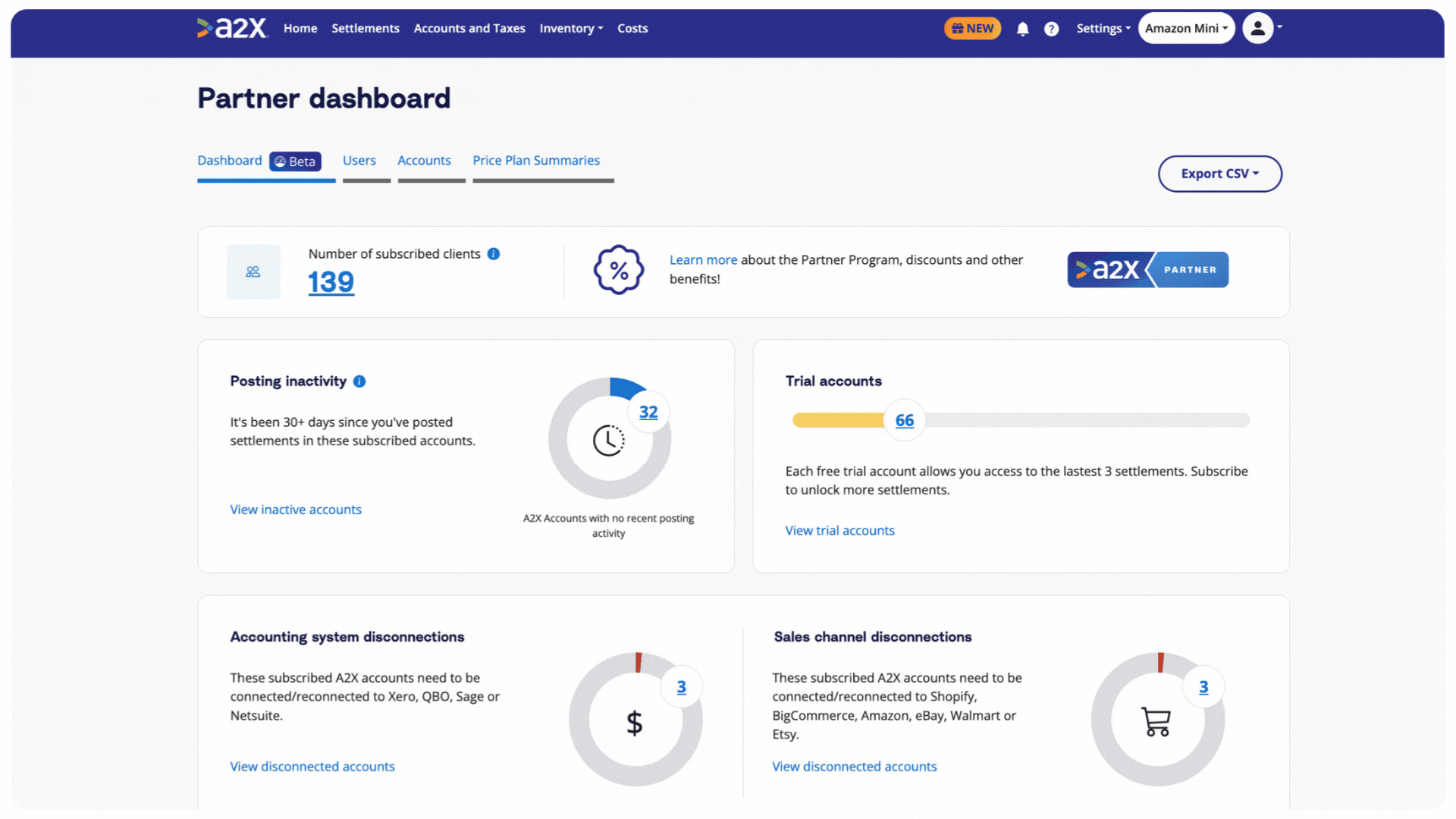 When integrating multiple systems, occasional disruptions can occur. Accounting systems or sales channels might experience disconnections due to software updates, expired credentials, or network issues. Previously, these could slip under the radar, potentially causing delays or inaccuracies in monthly accounting. With the A2X Partner Dashboard, the 'Accounting System Disconnections' and 'Sales Channel Disconnections' widgets proactively highlight these occurrences. This ensures that you're always in the loop and can act swiftly to reconnect.
All the data highlighted above can be exported to a CSV for further analysis.
💡How to access the Partner Dashboard?
If your firm has a partner entity set up with A2X, then you will be able to access the dashboard now. Simply log into A2X, then click on the account dropdown, scroll down to the bottom of the list, and you will see 'Partner Overview'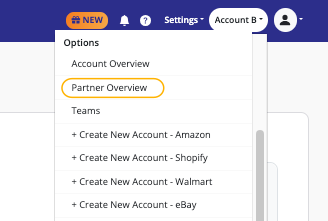 Here, you will be able to select 'Dashboard'

If you don't see a partner overview option, but you'd like access to the Partner Dashboard, please email partners@a2xaccounting.com.
For more information about the Partner Dashboard, please visit the A2X Support Center.