The New A2X Mapping Page Is Being Rolled Out to All Accounts Starting November 20th, 2023
You might have noticed that we've been gradually introducing our new mapping interface since July 2022. Good news! From November 20th to December 18th, the new mappings interface will apply to all A2X accounts.

The upgraded mapping page brings a host of improvements, including:
Transaction, country, and marketplace filters, along with bulk actions – simplifying and streamlining account and tax mapping.
Auto-mapping functionality – enabling the automation of mapping using A2X's recommended account settings.
More control – choose which rules you want to set, and which transactions you don't want to set rules for.  
Platform enhancements – offering a faster and more reliable account and tax mapping experience.
Here's a sneak peek at some of the new features you'll soon have access to:
Filtering - Easily sift through your data to find exactly what you're looking for.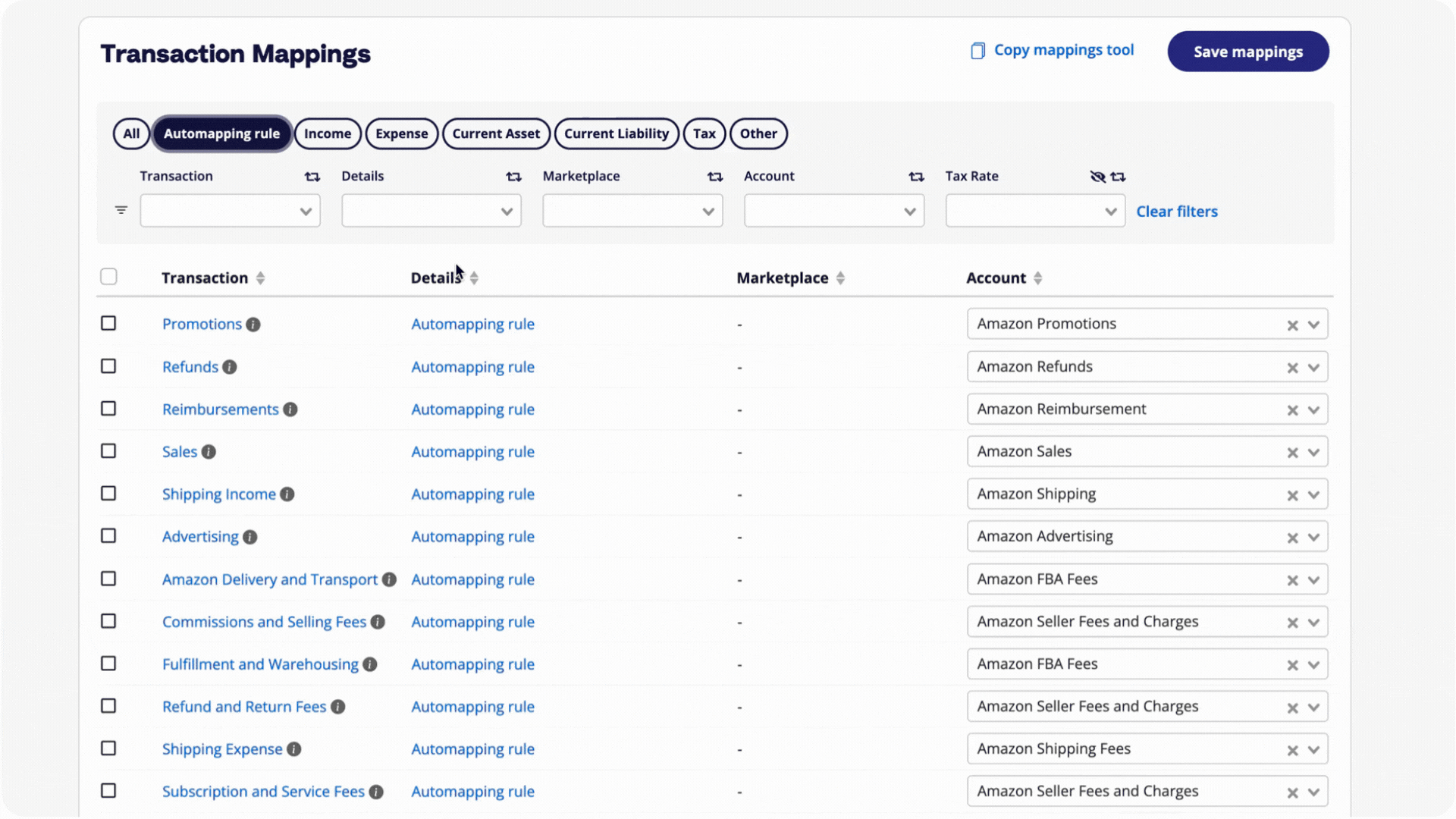 Bulk actions - Quickly apply the same account or tax rate to multiple transaction lines with just a few clicks.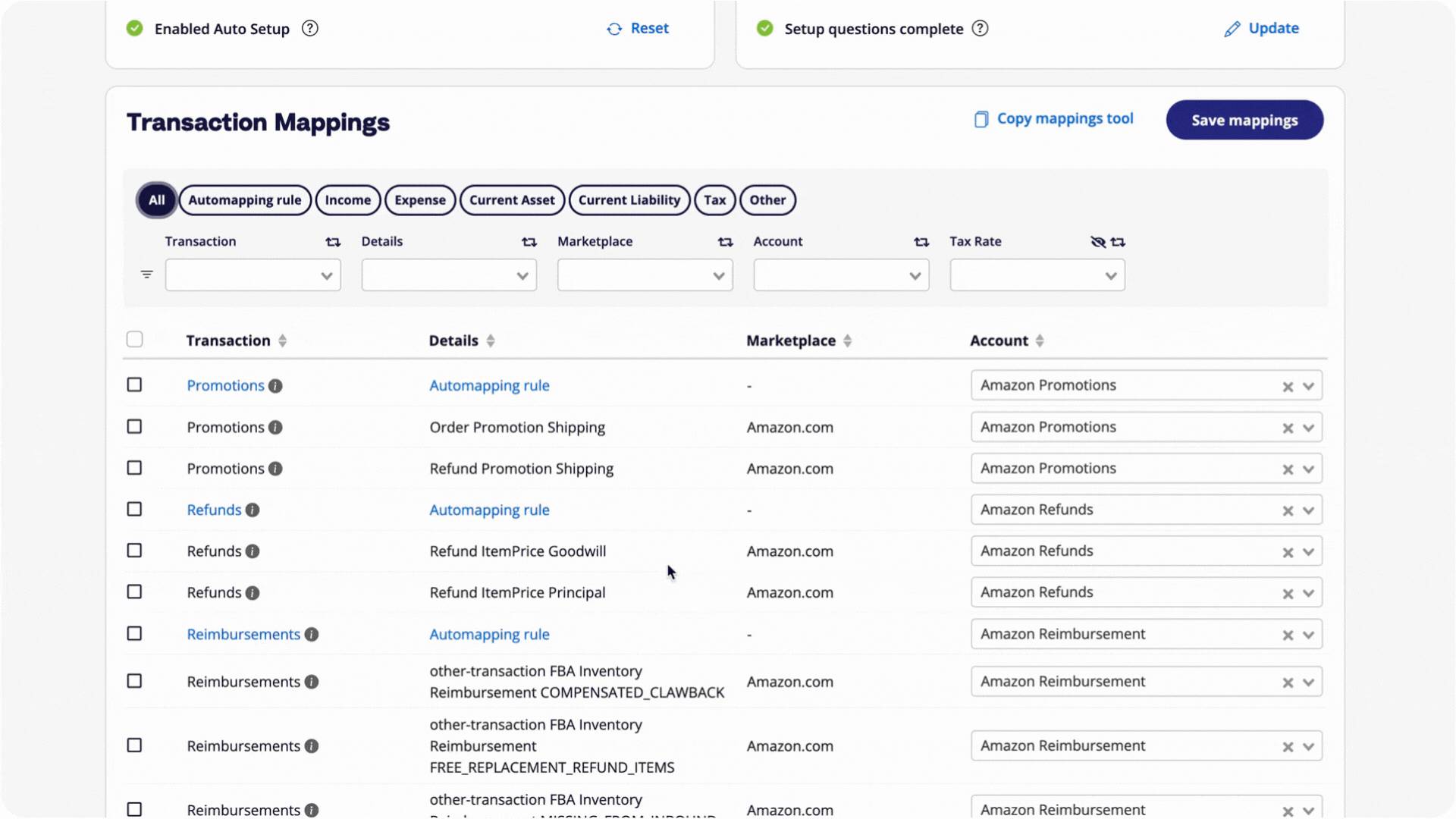 Easily identifying unmapped transaction lines - Quickly spot and address any unmapped items, streamlining your workflow.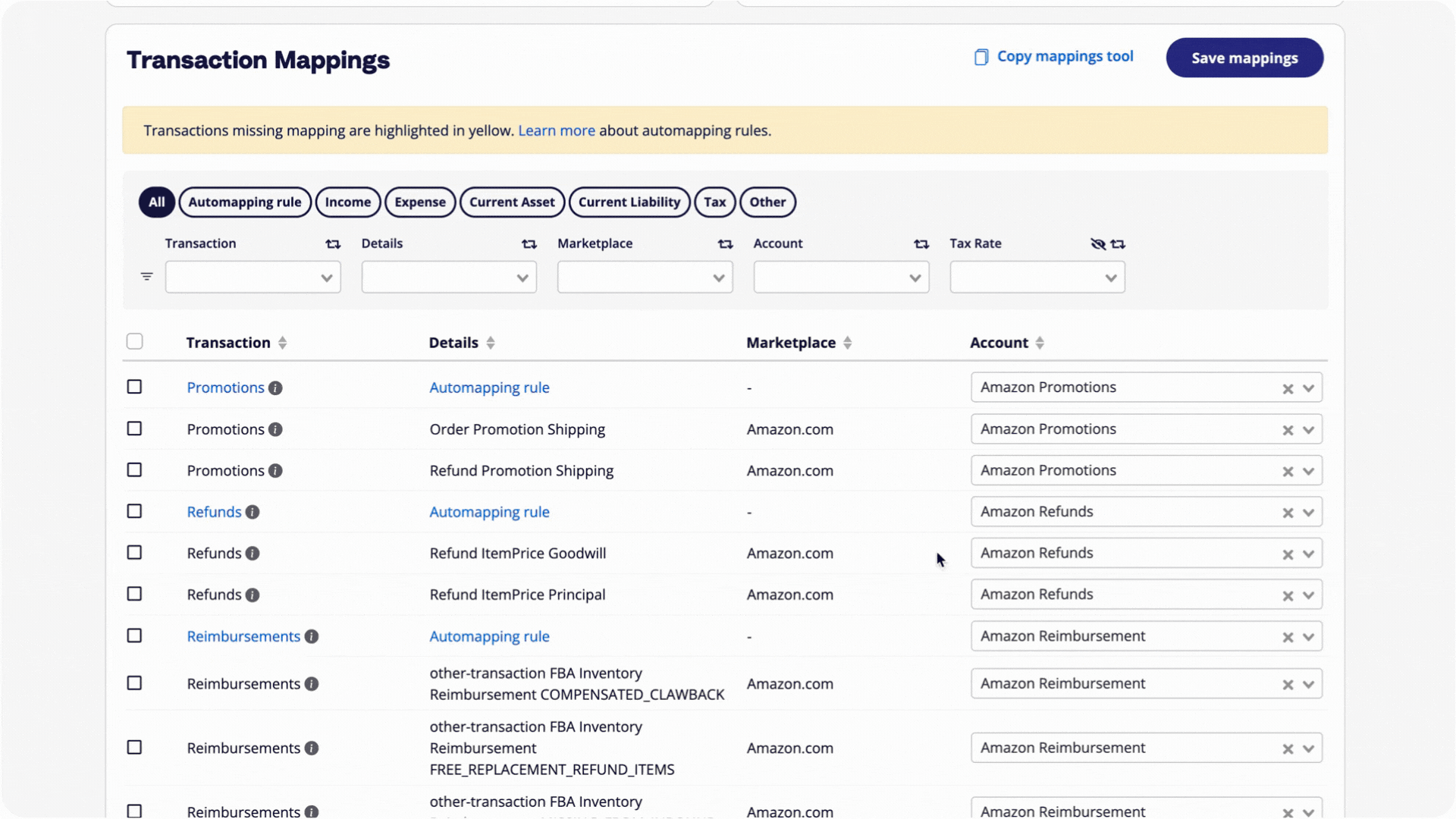 A faster page - These changes will make it much faster to access and filter the data you need. Feedback has shown up to a 10x speed improvement and many hours saved by switching to the new interfaces. 
What's next?
Your mappings will be automatically transferred to the new mapping page, requiring no action on your part. A notification banner within A2X will inform you when your account is being updated and provide links to resources and tutorials for the new features. All A2X accounts currently on the old mapping page will be transitioned to the new page from November 20th to December 18th. 
If you'd like to know more, this support article provides tips and tricks for using the new mapping page. 
Remember, our Customer Success Team is ready to assist you. If you have any questions about these updates, please get in touch via the chat in the bottom corner of your screen or by emailing contact@a2xaccounting.com.
Save hours on your ecommerce accounting
A2X connects your sales channels and accounting software for fast and accurate monthly bookkeeping.
Try A2X today