Integrate Amazon, Shopify, and more with QuickBooks
Account for sales, fees, taxes, refunds, gift cards, and more in QuickBooks Online
Get summarized journal entries that reconcile with your payouts
Saves hours a month on your ecommerce accounting
the #1 choice since 2014
Trusted by thousands of sellers, accountants, and bookkeepers
A2X & QUICKBOOKS ONLINE INTEGRATION
Accurate ecommerce accounting in QuickBooks Online, without hours of manual reconciliation
AMAZON, SHOPIFY, EBAY, ETSY, WALMART, & BIGCOMMERCE
Integrate all of your sales channels with QBO
A2X transforms payout data from Amazon, Shopify, eBay, Etsy, Walmart, and BigCommerce into organized summaries that reconcile perfectly in QuickBooks Online. By automating your ecommerce accounting, A2X helps you save hours every month and gain true financial visibility in QuickBooks Online.
TRUST YOUR ECOMMERCE FINANCIALS IN QUICKBOOKS ONLINE
Accurate accounting, more data, better decisions
Ecommerce accounting in minutes, not hours
Get auto-categorized summaries of your sales, fees, taxes, and more matched to deposits in QuickBooks Online for one-click reconciliation.
Make tax time less taxing with accurate books
A2X summarizes your transactions by taxed, non-taxed, or tax excluded – ensuring accurate tracking in QuickBooks Online.
Detailed financial reporting, less guesswork
Keep track of your profit margins, COGS, channel performance, and more with accurate financial statements in QuickBooks Online.
ADVANCED FEATURES
Whether you sell on multiple channels, in various currencies, tax rates, or locations, A2X can support you now and as you scale
Choose your Chart of Accounts
Select from your existing Chart of Accounts, or have A2X create the Accounts you need directly in QBO.
All transaction types summarized
Instead of posting individual orders, A2X creates a summary entry, so your QBO doesn't get swamped.
Automate your setup
Just answer a few questions, then let A2X recommend the settings best suited for your business.
Post when you're ready
A2X won't mess up your QBO; review all data in A2X and choose when to post to QuickBooks Online.
Cost Of Goods Sold accounting
Create value-based COGS invoices to reduce your COGS value in QBO as stock is sold.
Scalable to suit your business
A2X supports sellers on multiple channels, currencies, locations, and taxes.
The A2X staff are always kind, personable, and easy to communicate with – something that is hard to find in other software companies.
Read full review
TRUSTED BY INDUSTRY LEADERS
Why choose A2X
The strongest network of expert ecommerce accountants and bookkeepers in the world
A2X is used by expert ecommerce sellers, accountants, and bookkeepers around the world. QuickBooks ProAdvisers use A2X to ensure their customer's ecommerce financials are accurate.
Not working with an accountant or bookkeeper? Find one on A2X's Partner Directory.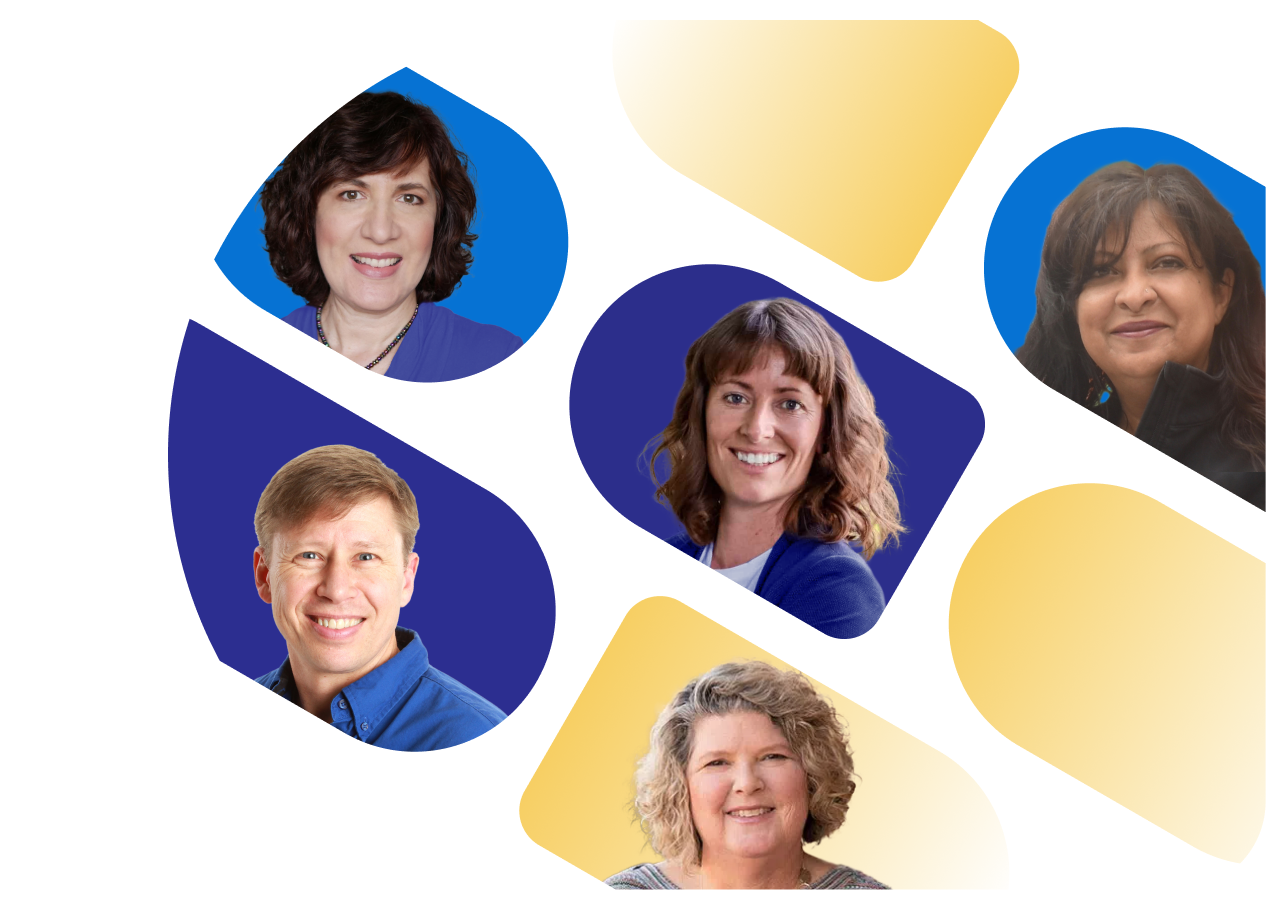 QuickBooks Solution Provider
As an approved QuickBooks Solution Provider, A2X is accredited for seamlessly integrating with QuickBooks Online, to streamline accounting process and provide accuracy for ecommerce sellers.
Not on QuickBooks Online? Sign up here.
Global experience, local support for accurate accounting in QuickBooks Online
Need help? The A2X team is available in every time zone, has deep ecommerce accounting expertise, and can support you on your journey to accurate ecommerce financials in QuickBooks Online.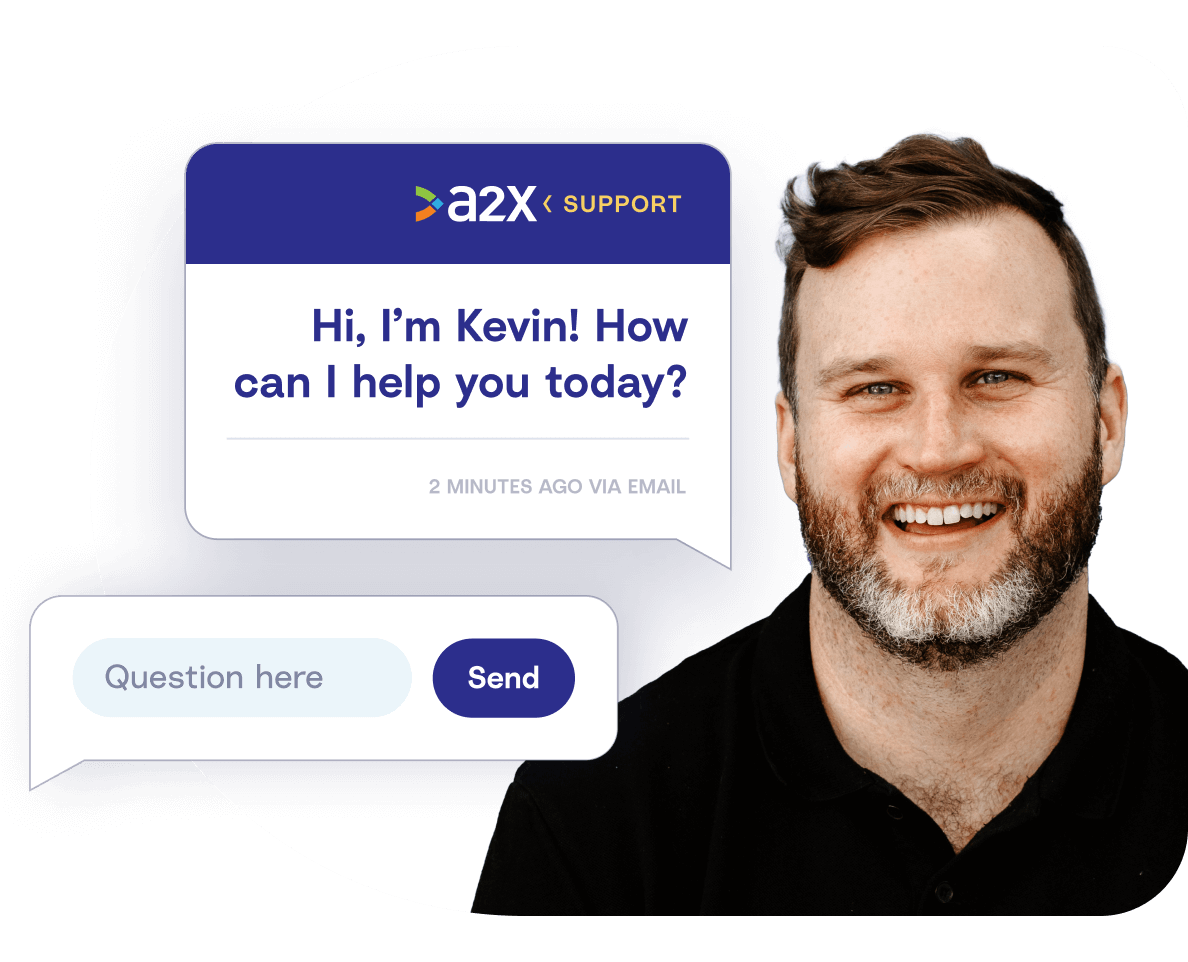 frequently asked questions
Still have questions? We're here to help
A2X creates a journal that includes a summary line for each of your transactions types, such as total sales, fees, taxes, and more, covering the same period as your payout. This is why the A2X entry always matches perfectly with what you've been paid.
You will easily be able to find your journal right after posting it to QBO by clicking the magnifying glass at the top right of the page. This will display a dropdown of your most recent transactions, and you will see the A2X entry here. Once you've clicked 'save,' you will be able to reconcile it with the payout in your bank.
Yes, you can easily delete an A2X entry by clicking 'More' at the bottom of the journal and choose 'Delete'.
Yes, you can review the entry in A2X prior to sending it to QBO. The data is only posted when you're ready. If you're satisfied with A2X's performance, you can enable auto-posting, which will automatically send your new entries from A2X to QBO as they become available.
Yes. A2X offers a dedicated chat-based support team that is available to address any inquiries you may have. In addition, every premium subscription includes onboarding, allowing you to schedule a session with our dedicated onboarding professionals to assist with account mapping.
Yes with A2X, you can connect as many channels as you like. You can also connect to the same or different QBO companies if you need to.
Yes. The data from the marketplace or store is imported into A2X in the local currency, and any required currency conversions occurs in QBO. You may need multi-currency to be included in your QuickBooks Online subscription. You can find more information on how multi-currency works here.
A2X's plans start at $19 per month. The pricing of A2X is based off the number of channels and the volume of orders. See the pricing page for more information.
A2X integrates with Amazon, Shopify, eBay, Etsy, Walmart, and BigCommerce. A2X can also identify any third-party payment gateway on your Shopify or BigCommerce store, and it provides a method to reconcile these as well, using a clearing account to account for the gateway fees. Learn more about how A2X works with payment gateways here.
Yes. The A2X trial allows you to view and post three entries. To gain access to all of your data, you can subscribe after the trial period.
A2X and QuickBooks Connector are both ecommerce accounting automation apps, they provide different solutions for reconciling your ecommerce payouts.
A2X is built for businesses that are scaling or planning to scale. Whether you're selling in multiple states, countries, or currencies, A2X provides you with customization options to accurately track sales, taxes, and other transaction types. QuickBooks Connector supports businesses that are just starting out with less complex needs.
Have more questions? Reach out to our Customer Success team via the chat in the bottom corner of your screen.
Automated ecommerce accounting in QuickBooks Online
Save time, work smarter, and get reliable Amazon and Shopify financials you can trust.