HOW TO SELL
YOUR AMAZON

FBA BUSINESS

By A2X Accounting

Realizing The Value In Your Amazon FBA Business Doesn't Have To Be Hard

Download Your Free Copy

Available in PDF Format

Coming Soon in EPub, Mobi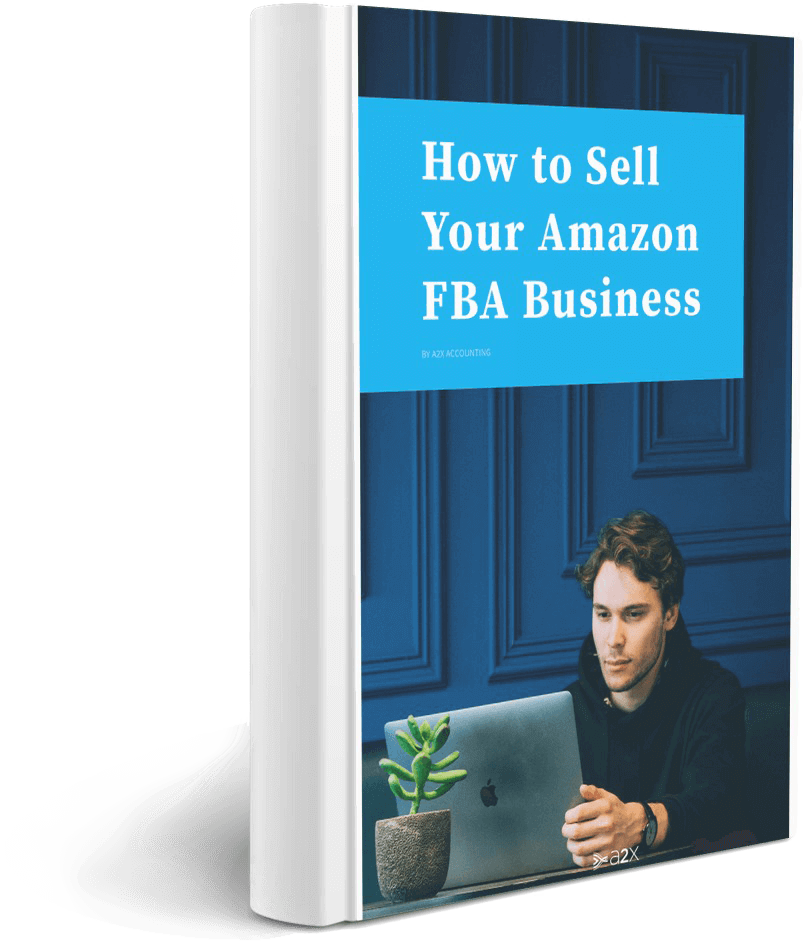 Understand what it takes to build and grow your Amazon FBA business, and realize the value in it.
We know Amazon businesses better than many, serving Amazon FBA sellers for the past 4 years we've learnt valuable lessons on how to run and sell an Amazon FBA business. This collection of lessons offers our guidance on the decisions you will face when when, how, if and why the owner of a successful Amazon FBA business would or should sell their Amazon FBA business.
"It was a relief. A2X is much, much easier than the other systems we were trying to use, so I was pretty surprised! It all worked seamlessly."
NICK LOSCIUTO - Successfully sold his Amazon FBA business 2017
If you already have a successful Amazon FBA business, or you are in the process of developing or building an FBA business, this guide should provide insight into exit strategies, optimizing operations, and understanding what is required to get to the 'light at the end of the tunnel'. Beginning with the end in mind forces you to focus on what matters - to build an efficient and effective machine.
What's Inside?
1

How much is my Amazon FBA business worth, and how do I value it properly?

2

What can you do to increase the value of your Amazon FBA business?

3

What are the types of buyers of Amazon FBA businesses?

4

When is the best time to sell my Amazon FBA business?

5

Ways of selling an Amazon FBA business.

6

How to properly handle the sale process - our steps to success.

7

Practical things to consider when selling your FBA business.
DENYM BIRD
Denym is a Marketing Manager at A2X. I wrote this book from taking in the years of wisdom we have gained from helping thousands of Amazon FBA businesses scale up and optimise their businesses with our powerful accounting tools. Automation is sweeping across the world, with all of the resources that we have at our disposal in our modern world, outsourcing and automation is potentially one of the greatest game changers for e-commerce.
Utilising it effectively in your Amazon FBA business will help you not only grow it, but also manage it and one day sell it.