Coming soon: New A2X homepage
A2X is excited to announce that a new homepage is coming. The purpose of the redesigned homepage is to simplify the A2X setup process.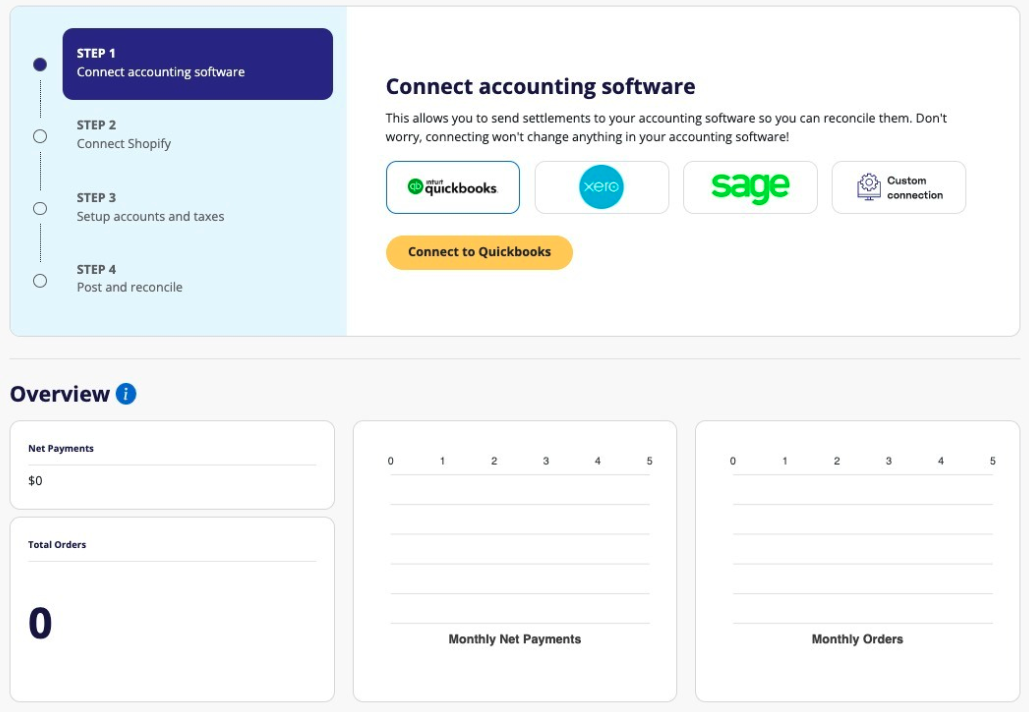 The improvements specifically focus on updating steps one to four, where you connect your ecommerce channel and accounting software. Some steps and clicks have been removed to make it faster and easier for you to set up an A2X account.
Here is an overview of the changes:
New pending status indicator - if you've requested connection to an ecommerce store or accounting software, for example, if you don't have access to it, there is now a pending status and expiring date that will be displayed. 
Collapsed components - when you're done with steps one to four, they will collapse, giving you more space to display your data.
Settlements table matching the homepage - now the tables on the homepage and settlements/payout page match, making them interchangeable.  
To view all of these changes, visit the A2X updated admin page | February 2023 [support article].
This update will go live on all new accounts from 31 March. If you're interested in getting early access, please email amy@a2xaccounting.com.