How To Find The Right Shopify Apps For Your Store [2023 List]
Applications are designed to level up your tech.
They add to, elevate and expand on the tools you're using, giving you the ability to customize how you run your business, and how customers engage with it.
With apps for live chat, interactions, VR, AR, social media sharing, email marketing, accounting, and more, the potential is hugely exciting.
But with over 3,000 apps on Shopify's app store, how do you choose which of these areas to invest in?
And more specifically, which apps?
That's what this guide to Shopify apps is for.
Table of Contents
Learn how to manage your Shopify accounting the right way
If you want to scale up your Shopify business, you need reliable accounting. Discover the best tools, key tax information and how to ensure that your Shopify accounting is set up for success.
Download our free guide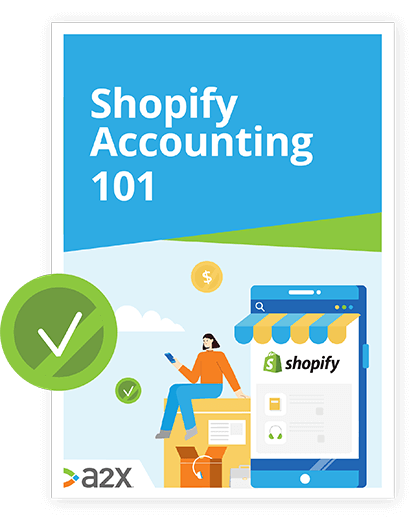 Let's do it.
The Evolution of Apps for Ecommerce
One of the most exciting aspects of ecommerce is that it is driven by, and built upon, technology.
And technology moves fast.
We are constantly innovating, improving, and inventing new technology to make our lives easier, better, and more stimulating.
Technology also allows us to automate processes, so that we can offer the very best experiences, consistently, and across multiple platforms.
Not only does Shopify offer thousands of apps that you can install directly from its app store, but it supports developers in creating new ones all the time.
Whether you're looking for a quick and easy solution, or the opportunity to build something entirely new, Shopify is an exciting place for you to be.
Downloading Shopify Apps
You have three options when it comes to actually installing your apps:
You can integrate directly from the Shopify app store.
You can use a third-party link.
You can install a custom app with its own unique link.
The app store is the simplest route.
Simply follow these app installation steps:
Log into the app store.
Open the app you want to install.
On its listing page, select Add App.
Authorize the app in your Shopify admin, and then select Install App.
Check out Shopify's video tutorial here:
For instructions on third-party links and custom apps, use these instructions from Shopify.
Shopify's Own Apps
Before we get into third-party apps for Shopify sellers, let's cover the platform's own ones.
First up is the Shopify app.
This app is for sellers and allows you to manage your business wherever you are.
For ecommerce sellers, this is an important advantage.
Source: Shopify.
There's also the Shop app.
This app is for consumers that want a seamless online shopping experience.
They can pay quickly using Shop Pay, stay notified about sales and events with their favorite brands, and track their orders from the app.
Shop recommendations from the Shop tab have a 9% click-through rate and help your customers stay in touch with you.
By making your brand available on the app, you can be a part of the simple, fast purchase paths it facilitates for customers.
Source: Shop.app.
Enabling Shop Pay is all you need to do for your customers to receive personalized recommendations from your store in their Shop app. All for free!
As integrated solutions, the Shopify and Shop apps are great places to start for sellers.
Once you've got those sorted, you're ready to venture into third-party territory.
When it comes to the best Shopify apps for your store, you can enhance just about any aspect - the possibilities are endless, from offering tiered pricing and wholesale options to subscription models and more.
To keep things succinct, we'll be sticking to some of the most popular areas here.
Our top picks are based on the apps with the greatest number of positive reviews by Shopify app marketplace users.
The Best Apps for Operations
Let's kick off with the apps to make running your Shopify business easier.
Accounting and bookkeeping
When it comes to your Shopify accounting, you need two things before you think about extra apps:
Accounting software for Shopify
Our picks: QuickBooks, Xero and Sage.
These software partners give sellers all the tools they need to run efficient business accounts, analyze and report on their data, and forecast their cash flow.
Find out more about why we picked these and Shopify accounting automation here.
A2X to connect it to your store
If you've been selling online for a while, you'll know that reconciling your transactions can be a time-consuming task.
Shopify doesn't give you all the information you need about your settlements to reconcile them quickly and accurately, so manual calculation time is required. And spare time is something few sellers have.
You need A2X to summarize your transaction information for you automatically and send it to your accounting software in batches.
This way, your software keeps working at its optimal speed, you have reliable numbers without extra time input, and your books are organized via industry-approved standards.
You can try A2X for Shopify for free here.
Optional extra: Tax apps for Shopify
Our picks: TaxJar and Avalara.
As your business grows, you may want to think about adding tax apps to your accounting automation stack.
Sales tax gets complicated, and for Shopify sellers, the legal obligations are significant.
You are solely responsible for collecting and remitting taxes on Shopify, so before you spend extra on the front-end of your store, make sure these bases are covered first.
Find out more about Shopify taxes and how to handle them in our dedicated guide.
Shipping and fulfilment
If you're managing your Shopify fulfilment yourself, you may want apps to help automate some of the process for you.
Our picks: Packlink PRO, Easyship, ShipStation, ShipHero, ShipBob, and Shippo.
Shipping apps can help you order, label and track your packages. You can keep on top of inventory and manage your customers' expectations.
Our picks: Ali Orders, Modalyst, Spocket, Oberlo, Syncee, and CJDropshipping.
Finding a dropshipping supplier will depend on what you want to sell and where. Use the apps above as starting points, but these may or may not suit your chosen business route.
Search dropshipping apps on Shopify marketplace here.
Our picks: Back In Stock, Stockify, and Alert Me!.
Automate the notification to your customers that you've restocked, or a new note about the delivery of their orders.
Inventory management
Managing stock is one of the trickiest aspects of ecommerce.
You don't have "open hours" like a traditional store, so knowing what you have on order, in transit, at customs, being returned or even damaged, is a 24/7 job.
Our picks: SKULabs, Stocky (for POS), DEAR Inventory (full-scale solution) and ShipBob.
Use these apps to keep tabs on your stock and orders. Most inventory management apps do a lot of other things too, so you might find a larger-scale solution.
Our picks: Trunk, Multiorders, Shopventory, and CED Importer.
Do you have multiple ecommerce channels? You need to sync your inventory records across the board. These apps can help you do that.
Apps for UX & CRM
Now let's move onto the apps that improve your user experience and customer relationship management.
User experience
One of the coolest things about Shopify is that you get to design your customer's journey. Apps can help you see how customers navigate your site and where you can improve to boost conversions.
Customer behavior and journeys
Our picks: Replay and Popcorn Replay.
If you want to see how your visitors interact with your site, apps will show you recordings of their sessions. This can help you figure out their behaviors, navigation routes, and where you can improve UX.
Our picks: Accessibility Enabler and Accessibly.
Not all internet users can navigate sites in the same way. By giving them the option to invert colors, enlarge text or have text read to them, you can make your site more accessible.
Experience technology (augmented and virtual reality)
Our picks: Zakeke, Angle 3D, and 3v.
Shopify now has built-in capacity for AR and VR, as long as your chosen theme supports it. If not, check out some of the apps above and you'll be part of the tiny 1% of retailers adopting this technology, despite the 71% of consumers who say they'd shop more often with it.
Customer relationships
Customer retention is increasingly important as the cost to acquire new ones rises.
With the help of these apps, you can ensure you stay top of mind for your customers, capture every good experience they have with you and maximize their lifetime value to your brand.
Our picks: Appstle, Seal Subscriptions, and Native Subscriptions.
"By 2023, 75% of businesses that sell direct to consumers (DTC) are expected to offer subscriptions."
You might be surprised by how effective subscription models can be at meeting consumer demands online today.
By 2025, the ecommerce subscription market is estimated to be worth around $246.6 billion, and the number of ecommerce businesses using them is on the dramatic rise.
You can set up subscriptions in Shopify already. Apps may be able to help enhance this experience and offer customization.
Our picks: Tidio, Chatra, and Reamaze.
More than 41% of consumers expect you to have live chat on your website today, and 42% prefer it over email or social media.
Our picks: Loox, Ali Reviews, Judge.Me, and Editorify.
90% of consumers read reviews before visiting a business. It matters what people think, and it matters that you capture the good things they say.
Centralized communications
Our picks: Gorgias, Reamaze, and DelightChat.
If you have multiple channels for your store and would prefer to see all your customer communications in one place, these apps can help.
Our picks: Smile, LoyaltyLion, Yotpo, and Growave.
With customer acquisition getting more and more expensive, the focus is shifting to retention, and taking care of existing customers. There are apps to help you reward loyalty and give back to repeat customers.
Apps for Marketing
With no existing audience, having a Shopify store requires more of a focus on marketing than other ecommerce platforms. These apps should help you build brand awareness and increase sales.
Marketing and sales
Our picks: Shogun, Avada SEO, TinyIMG, and SEO Booster.
You'll need to do a lot of the work towards Search Engine Optimization yourself, but where apps come in handy is improving your core web vitals (like page loading speed), and user interface.
These impact user experience, how long people stick around for, and your conversion rates, which are just as impactful in your search rankings.
Cross-selling and up-selling
Our picks: ReConvert, Honeycomb, Upsell Funnel Engine, and Cross Sell.
You are around 70% more likely to sell again to an existing customer than to acquire a new one. By offering them opportunities to add to their orders ( upsell or cross-sell), based on data you might have about them already, you are maximizing each customer's buying potential.
You can also downsell (offer the customer a cheaper option), if they look ready to abandon a cart. You still get a conversion, even if it is a lesser value.
Our picks: Shopify Email, Privy, Klaviyo, Omnisend, and ONE+.
"Email marketing still promises to deliver the highest ROI of all marketing channels— $42 back for every dollar you spend."
Email marketing is worth your time, but only if you're willing to invest in adapting and evolving it. Around 66% of businesses surveyed in this market report said they use it, and 79% of those said it was "very important" or "important" to their business.
Our picks: Justuno Popups, Ultimate Special Offers, Shopacado, and Revy.
Combining some of the above, apps can help you offer deals, discounts, BOGOF, free gifts, and bundle deals to help convert and upsell your customers. These can be replicated over email as well as in website banners and pop-ups, for seamless continuity and brand experience.
Interactive quizzes and recommendations
Our picks: Jebbit, Quiz Kit, and Octane AI.
96% of Buzzfeed users that start a quiz finish it. 88% of marketers say interactive content helps them differentiate themselves from competitors, and one online quiz generated $1 million!
Brand partnerships and affiliates
Our picks: Carro, Refersion, GoAffPro, Referral Candy, and UpPromote.
Are you interested in teaming up with other brands, helping them expand reach whilst expanding yours too? There's an app for that.
Alternatively, you could start up an affiliate scheme and pay others to promote and sell your products for you.
Apps for Off-Site Integrations
Let's explore how you can expand off of Shopify using apps, and get your products out into the digital ether.
Social media apps
Our picks: Instafeed, Outfy, AdRoll, and PostStudio.
Aside from using the apps owned by the channels themselves (like the Facebook app and Snapchat app), you can use others to automate your social posting for busy times and curated feeds.
Shopify buy button apps
Our picks: Buy Me, Buy Button, and Instant Checkout.
To give your customers ample opportunity to buy your products, no matter where they see them, buy button apps can help.
Apps for Positive Social Impact
Want your business to go beyond buying and selling, and have a positive impact? These apps help you do just that.
Shopify carbon offset apps
Our picks: Offset, CarbonClick, One Tree Planted, Tree Nation, and Ecodrive.
Shopify's Future of Ecommerce Report for 2021 talks about how important sustainable shipping practices are to consumers today.
32% of consumers are highly engaged with a more sustainable lifestyle, and 28% won't buy goods that are deemed unethical or unsustainable.
Giving customers the option to offset their carbon is a great way to show that your brand is committed to driving positive change beyond upping your profit margins.
Creating Your Own Shopify App
At the more drastic end of the spectrum, you have the option to create your own app for Shopify.
Use the Shopify API to create a custom app for your own clients or business, or;
Design an app that you want to sell on Shopify's public app marketplace, and make a cut of every sale.
To sell an app to the app store, it will need to be reviewed and approved by Shopify.
Shopify CLI gives you foundational code on which to build your app, and plenty of tools and resources to help you test and implement it.
This route isn't a quick one, and may not suit those without any coding experience or without the time to learn the ropes.
Find out everything you need to know about developing your own app for Shopify stores here.
Narrowing Down Your App Choices
There's really only one golden rule of apps and automation:
Get the most value out of the least number of integrations.
Many of the apps we have mentioned above, and the other 3,000+ you'll find in Shopify's app marketplace, do more than one thing.
Make a list of the features you want from your apps, ideally in order of priority.
Start with our recommendations above which were compiled based on Shopify user feedback, and make a corresponding list of the apps for your features.
Do any apps come up more than once? They should, they did for us whilst compiling this list.
Get the biggest bang for your buck with careful planning.
It will, quite literally, pay off in the end.
Accounts First - Always
Don't forget to start with your accounting.
Integrate A2X with your Shopify accounting software so that you know exactly what you're spending on apps and where you can save.
Also on the blog
Learn how to manage your Shopify accounting the right way
If you want to scale up your Shopify business, you need reliable accounting. Discover the best tools, key tax information and how to ensure that your Shopify accounting is set up for success.
Download our free guide