New A2X V2 Mapping Page Now Available on All A2X Accounts
In July 2022, A2X announced a new mapping page that was available on all new accounts created from that point onward. This new mapping is now available on all accounts, meaning you can seamlessly migrate A2X accounts on the old mapping page, to the new mapping page. All of your existing mappings will be transferred over, and you will then get the benefits of the new mapping page, including: 
 The updated mapping page includes:
Transaction, country, marketplace filters, AND bulk actions – for faster, less repetitive accounts and tax mapping.
Auto-mapping improvements – for automated account setup using A2X's recommended accounts mapping.
Platform enhancements – for a faster, more reliable accounts and tax mapping experience.
We've recorded a video to demonstrate the difference between the old and new Accounts and Tax Mapping page as well as a collection of tips and tricks.
If you'd like to move your existing A2X account onto the new mapping page, please email contact@a2xaccounting.com.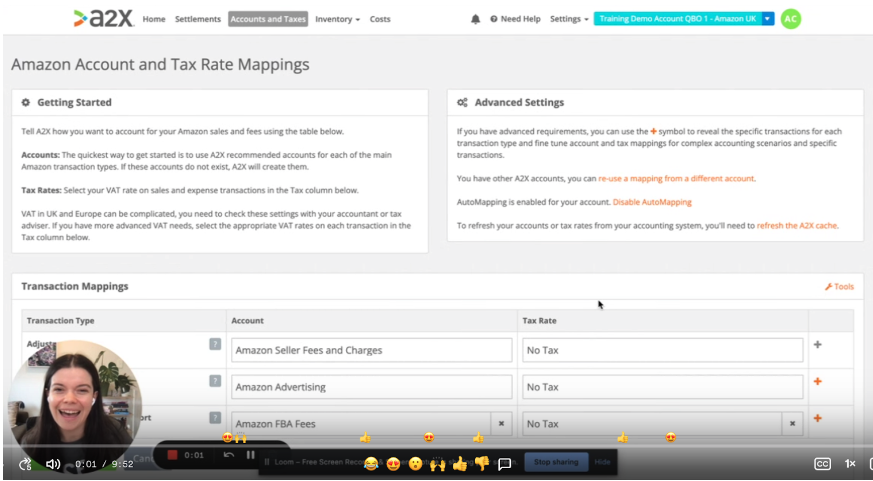 Save hours on your ecommerce accounting
A2X connects your sales channels and accounting software for fast and accurate monthly bookkeeping.
Try A2X today