Shopify New Transaction Type: Pending Payment Source
As a Shopify seller, it's common to have different Pending Payment sources if you are awaiting payment from more than one gateway, marketplace, or channel.
Now, within A2X, you can map these different Pending Payment sources to different accounts in your Xero or QBO.
With this new update, additional detail will be provided for your Pending Payments transaction by adding in the marketplace or payment gateway name. This change means that your Pending Payment transaction mapping lines are now consistent with your other transaction mappings, for example, your Sales transaction mapping.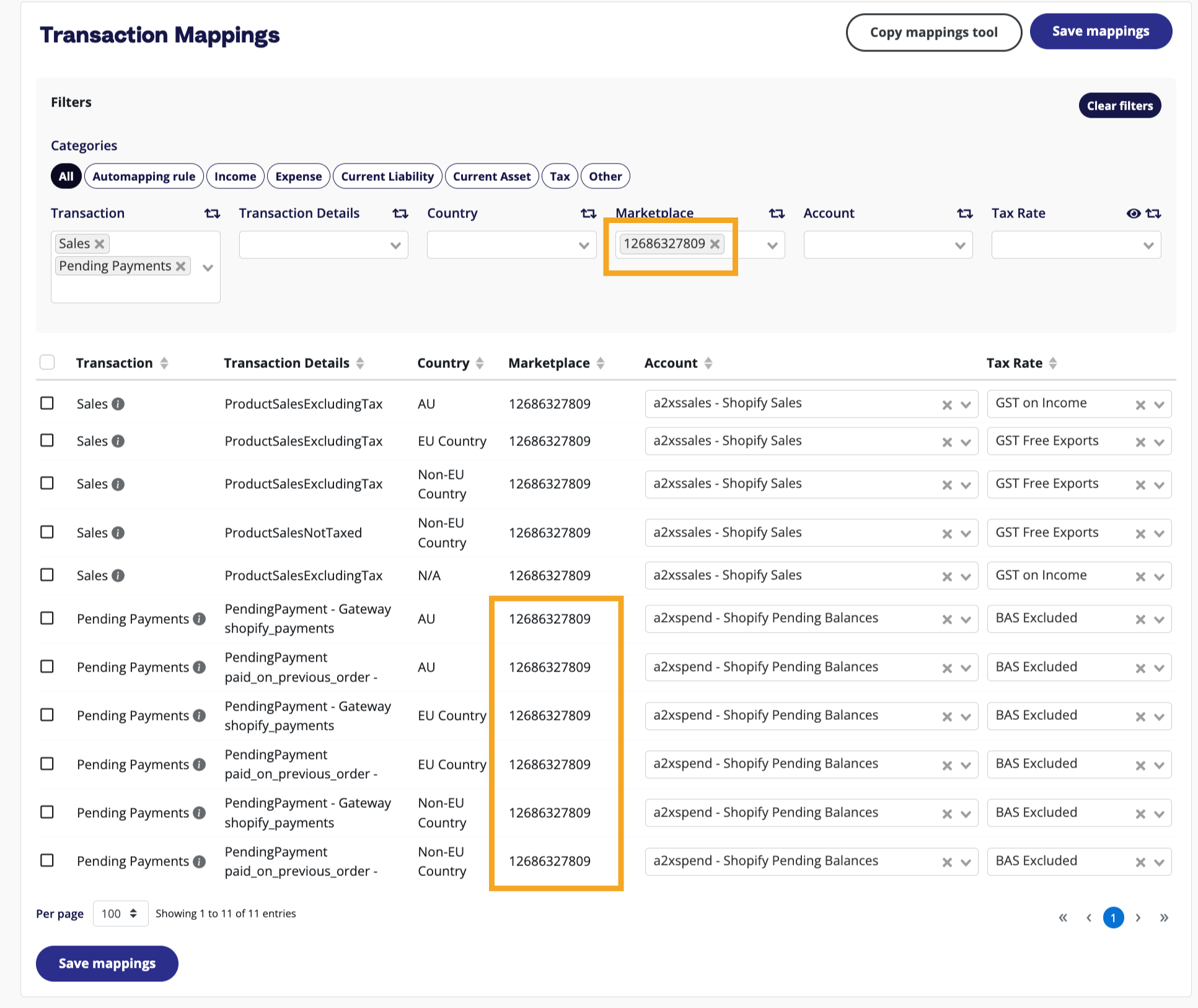 If you have auto-mapping enabled, these new pending payments will be mapped to your default choice; for example, all pending payments would go to your 'A2X pending payment account'. If you do not have auto-mapping enabled, you will need to map these new pending lines to the GL account you'd like them to be posted to. If you are unsure where to map, a good place to start is to assign the same general ledger account that has been assigned for your other pending payments.
If you have any questions, please feel free to reach out to our Customer Success team via the chat in the bottom corner of the screen, or by emailing  contact@a2xaccounting.com.
Save hours on your ecommerce accounting
A2X connects your sales channels and accounting software for fast and accurate monthly bookkeeping.
Try A2X today