eBay Shipping Fees: Everything You Need To Know [Guide]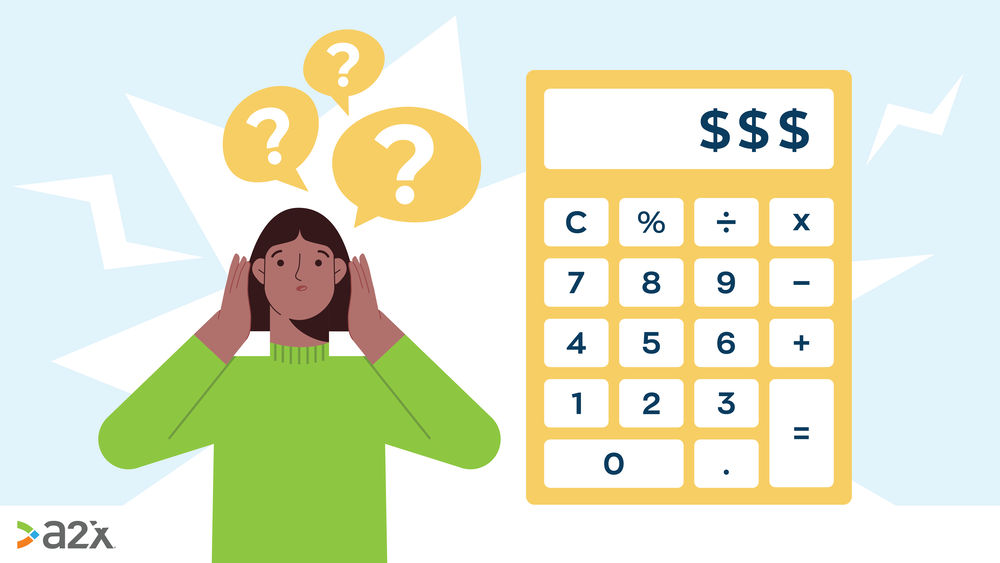 Successful ecommerce businesses rely on efficient shipping processes.
Without them, selling online is neither sustainable nor scalable. With many online retailers offering same-day or even 2-hour delivery options, consumers now expect their purchases to arrive quicker than ever.
Being smart about your shipping is crucial to striking the right balance between good customer experience and realistic fulfilment on your end. The question is, can you both afford and manage the options you are offering?
In order to help you answer this question for your business, we have put together everything you need to know upfront about the various eBay shipping fees, and your options and strategies for shipping success.
Your customers want fast (and ideally free) service, so making sure you can fulfil this and still profit is the challenge.
To tackle this challenge head-on, in this article:
Table of Contents
Want to feel completely confident in your ecommerce bookkeeping?
Businesses that document their processes grow faster and make more profit. Download our free checklist to get all of the essential ecommerce bookkeeping processes you need every week, month, quarter, and year.
Download it here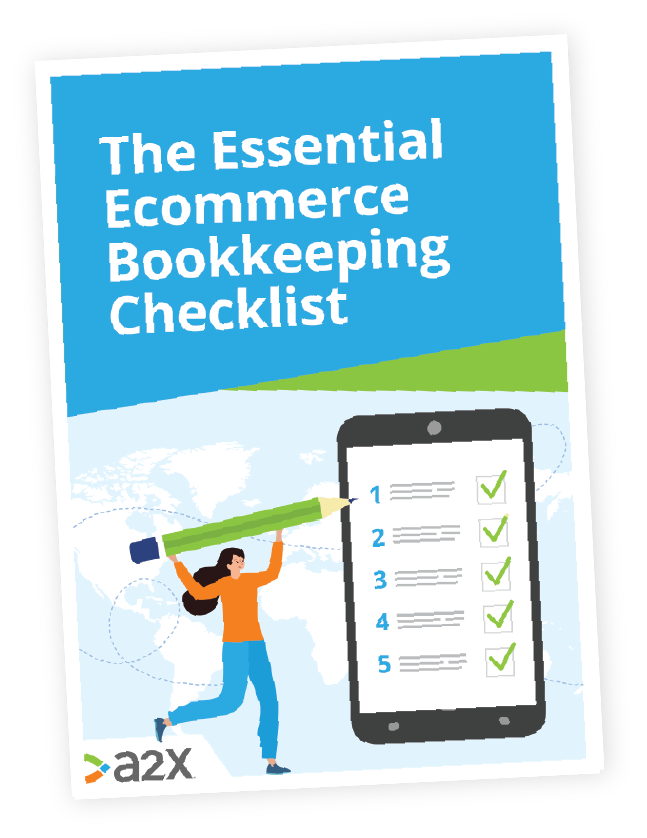 Shipping Options for eBay Sellers
First up, it's important to know that whilst you have the option to manage shipping manually, you don't have to.
And as you grow your business, you may want to explore outsourcing your shipping.
Managing shipping yourself involves, but isn't limited to: picking and packing items; scheduling couriers; tracking packages; and the reverse for returns. You need time, space and strong systems. Sure, you can manage it yourself, but in the spirit of working smarter and not harder, let's explore all your options first.
Managing shipping yourself
For smaller eBay businesses, managing the shipping yourself might be perfectly manageable.
Self-managed shipping can be good because:
It gives you control over every aspect of the process. If the unboxing experience of your products is particularly important to your brand, you may want this level of control.
With fewer people involved, communication is more straightforward. Any problems should be quick to diagnose.
You avoid the costs associated with a third-party or integrated solution.
Doing it yourself requires a lot of time and well-oiled management. This may be no big deal for a business handling a handful of orders each week, but a few hundred? You may need to grow some extra limbs!
This is when you will need to consider whether outsourcing makes sense for your business, or whether you would prefer to invest in an in-house shipping process.
Either way, there are costs involved, so you will need to weigh up the risks and returns of each option.
What does self management mean for your eBay shipping fees?
You have control over the rates you charge and whether you subsidize any of the cost. You also have control over how you send your items, which couriers you use, and the costs associated.
It pays to be smart here and get the numbers right from the beginning to ensure that shipping doesn't sink your business, and that managing it manually makes financial sense.
For help with setting competitive shipping rates, check out eBay's help section.
Find eBay's shipping calculator here.
Third-party fulfilment and dropshipping
Keen to outsource your shipping? Whatever stage in your ecommerce journey you may be at, opting for another supplier to manage your fulfilment will enable you to focus on growth.
The best fulfilment option for your business will depend on what it sells, how it sells, and how much it sells.
Dropshipping is a popular option. This involves partnering with a supplier who stocks and fulfils your product orders for you. This is allowed on eBay if you can guarantee delivery within 30 days.
By dropshipping, you can:
Forget about stock levels and fulfilment issues, as this is taken care of for you.
Start selling without raising significant capital to buy inventory.
Take advantage of a tried-and-tested model, used widely in the ecommerce industry.
Get back valuable time to spend elsewhere on your business.
In order to find a good dropshipping partner, you will need to get to know the distribution channels that are open to your industry and relevant to your location.
This guide is a good place to start for industry-specific dropshipping suppliers.
What does dropshipping mean for your eBay shipping fees?
There are typically small margins in the dropshipping model. eBay charges you a listing fee, plus a final value fee, so the key to avoiding collapse via dropshipping is volume. Your partner is responsible for fulfilment, but you are listing the item and can choose how much to charge a buyer for shipping.
So, pay attention to your margins, keep track of your Costs of Goods Sold, and ensure that you are only selling profitable items at a high volume.
A2X for eBay and QuickBooks or Xero can help you calculate your COGS and profit margins, as well as keep your shipping costs separate in your accounting software. Try it today for free!
Check out this helpful guide for useful tips and tricks when it comes to dropshipping on eBay.
The eBay Global Shipping Program
"The Global Shipping Program makes your items available to more than 60 million buyers worldwide. You're protected from negative / neutral feedback, and have control over which items you want to ship through the program."

- eBay
Shipping items globally opens up your business to a world of customers. It also brings with it customs and import paperwork and fees, which aren't always straightforward.
The eBay Global Shipping Program takes care of this for sellers. You are able to ship internationally without the program, but by using it, you can benefit from:
A money-back guarantee in case of loss or breakage during shipping, and no impact on your seller rating.
An automatic 5-star rating for shipping if you offer domestic shipping for free.
An automatic 5-star rating for shipping if you offer same-day or 1-day options, and complete your obligations within certain specified timeframes.
The biggest benefit of all? All the additional details that come with sending items overseas are taken care of.
When buyers reach the checkout for an eligible item, the customs and import charges are calculated and added to the sale price automatically.
All sellers need to do is send the item to eBay's US fulfilment center, and the rest - the paperwork and remittance of fees - is taken care of in transit by the program.
Check out this video from eBay to find out more:
Find out everything you need to know about eBay's Global Shipping Program here.
What does using the eBay Global Shipping Program mean for your eBay shipping fees?
There aren't any Global Shipping Program fees for sellers. eBay's usual listing and final value fees are applicable, but the shipping along with any customs and import fees are added at checkout for the buyer.
This is also displayed on listings for the buyer as below, next to Postage > Import charges
Whilst there is no fee for using eBay's Global Shipping Program, there may be one for selling internationally in general. If you meet certain criteria, you will incur a 1.65% fee.
Make sure your items are safe to send internationally and meet eBay's trading policy here.
eBay Final Value Fee on Shipping
eBay sellers are subject to two fees to sell any item; a listing fee, and a final value fee. This doesn't include any potential subscriptions or upgrade options.
When you first sign up to eBay, you might have a number of free listings you can use up. After you have, this fee is usually 30c per item listing. This makes the listing fee an easy one to forecast.
The final value fee is a little more complex. This is a percentage of the final sale price, including shipping costs, which may depend on the option selected by the buyer at checkout.
The final value fee depends on a number of factors including product type and your store subscription. Fee percentages can range from 2-12%, so it's worth researching where you will slot in as early as possible.
What does eBay Final Value Fee mean for your eBay shipping fees?
The fees will affect your profit margins. So whilst you will need to ensure you are smart about the shipping options you offer and what you charge, you will also need to track which items will incur which final value fees, and whether they are still profitable for you.
A2X for eBay & QuickBooks or Xero can help you calculate your profit margins and stay on top of your eBay fees. Without it, you will need to figure this out manually.
Shipping Strategies for eBay Sellers
Getting your products to customers in a timely manner with minimal issues can open you up to extra benefits when selling on eBay. For this reason, it makes sense to strategize how you can  nail it from the start.
eBay provides sellers with tips on setting competitive shipping rates, including shopping around and comparing your competitors. With millions of sellers on eBay, any competitive edge you can get is worth researching.
It is also smart to build the cost of shipping into your sale price so that you can offer free shipping if possible, which opens you up to earning the Fast N' Free tag.
Things to consider in your strategy
Even in ecommerce, location is important. If you can fulfil orders close to where most of your customers reside, you will save on shipping time and costs. Amazon and Walmart leverage their warehouses and store partners for this reason, spreading inventory over multiple locations to enable quicker delivery and better customer experience.
Customers want free delivery, and eBay is prepared to back you if you offer it. The Fast N' Free tag can be earned by sellers who meet certain criteria and timelines, and means that eBay helps sellers if issues arise in transit. This tag makes your products visible when customers search for fast shipping, and will increase your conversion rates with time-poor shoppers. Check out this guide for more information about this tag.
The eBay Guaranteed Delivery feature is something that sellers become eligible for when they meet certain criteria. Sellers are notified by eBay when this happens. Unlocking this feature offers sellers extra benefits (like greater visibility in search results), and support from eBay. Check out this short video to see how it works.
In order to both offer free shipping and keep your order values up, you could explore the option of a minimum threshold. If shoppers spend a certain amount, they qualify for free shipping. This way, you cover both bases: keeping your business profitable, and maintaining good customer experience.
Ultimately, in order to give your customers options that won't sink your business, you'll need to consider their buying behavior and what will appeal most to them.
Check out what your competitors are already doing, and see where you can stand out.
eBay rewards good sellers and helps boost their performance. By spending extra time on a smart strategy to leverage these benefits, you should be able to keep your eBay shipping fees to a minimum whilst using them to drive your sales. Win, win!
For more ideas on how to reduce your shipping costs as a smaller seller, check out this guide.
For additional strategic ideas for planning your ecommerce fulfilment, check out this guide.
Getting Set Up with Shipping on eBay
The way that you select your shipping options when you list items on eBay will depend on whether you use the quick listing tool or the business tool.
The quick listing tool will give you three options: ship your item, local pickup, or both. If you choose to ship the item, you can either set a fixed price or use eBay's shipping calculator to get a rate.
The business tool, as you would expect, offers a few more options. For domestic shipping, you can choose from a calculated cost (varies by location, you can use eBay's calculator), a flat cost (all buyers pay the same rate), freight (for larger items), and no shipping. You are able to exclude certain areas from shipping, and control which buyers can buy from you.
You can also add international shipping with both of the tools above. Check out eBay's instructions for this here.
Estimated delivery dates are important to buyers. eBay includes this on every listing, so if you manage your own fulfilment, you will need to ensure that tracking information is uploaded in a timely manner. This will help keep your buyers updated and your seller rating high.
eBay Seller Shipping Fees FAQs
Do eBay fees include shipping?
The fees which sellers pay to eBay do not cover shipping costs, but one fee does take them into account.
eBay charges sellers two standard fees per listing: a listing insertion fee and a final value fee. The final value fee is a percentage of the final sale amount including shipping costs. It does not pay for shipping. This is covered by the buyer, and then - depending on the fulfilment method - by the seller.
How much are eBay shipping fees?
This depends on how an eBay seller decides to ship their items, and where to. Domestic, ground shipping is far cheaper than international air shipping.
eBay sellers can manage shipping themselves, or employ a third-party or a dropship model. These factors will all affect how much their eBay shipping fees are. See our section above for more about each of these options and what they mean for your fees.
How much are the eBay Global Shipping Program fees?
The Global Shipping Program does not incur any separate, specific fees. Selling internationally may incur a fee, but GSP eligible items will display customs and import charges to the buyer on listings, which is paid by the buyer and remitted by eBay.  Find out everything you need to know about the program here.
Does eBay charge a final value fee on shipping?
The final value fee is not just on shipping. It takes into account the final sale price of an item which includes its shipping cost. Depending on the item itself and the seller, the fee can be anywhere from 2-12%.
Keep Your Ecommerce Shipping Afloat with A2X
The transactional data that sellers get from eBay doesn't quite give them everything they need.
Whilst the numbers add up, the line items are not separated for you. So, knowing what you spent on various fees, shipping, collected in tax or received in reimbursements requires regular manual calculations.
That's a pretty time consuming way to do business, and then there's the risk of human error.
A2X is a connector app that sits between eBay and your accounting software. It downloads your transactional information from eBay, breaks out the various components of each deposit for you, and posts them in journal summaries to your accounting software. At the click of a button, you can see what your deposits consist of, any changes that might have occurred and if everything matches up.
It organizes your accounts via the accrual method, allowing for orders to span different months and give you a more accurate, dynamic picture of your cash flow.
A2X also offers a Cost of Goods Sold feature, which makes it easier for you to ensure you only invest in products that are profitable.
Try A2X for your eBay business today on a free trial!
Also on the Blog
Want to feel completely confident in your ecommerce bookkeeping?
Businesses that document their processes grow faster and make more profit. Download our free checklist to get all of the essential ecommerce bookkeeping processes you need every week, month, quarter, and year.
Download it here