eBay Promoted Listings: Is It Worth The Investment? [Guide]
eBay's promoted listings enable sellers to advertise inside the eBay platform.
It's a simple way to boost exposure for your items, and eBay shows these ads to more active buyers. In their words, by using their promoted listings, you'll "market to who matters, when it matters".
Of course, there's a price tag attached. As a seller, you'll need to weigh up the benefits of this additional exposure against the cost of advertising on eBay.
Will it generate more sales? Will it be truly profitable? In short: are eBay promoted listings worth the investment?
In this guide, we'll give you all of the key information you need in order to answer this question for yourself. As a bonus, we'll also let you in on some strategies to get the most out of your paid promotions on eBay.
In this guide to eBay's promoted listings We'll cover:
Table of Contents
Integrate eBay and Xero for accurate accounting
A2X auto-categorizes your eBay sales, fees, taxes, and more into accurate summaries that make reconciliation in Xero a breeze.
Try A2X today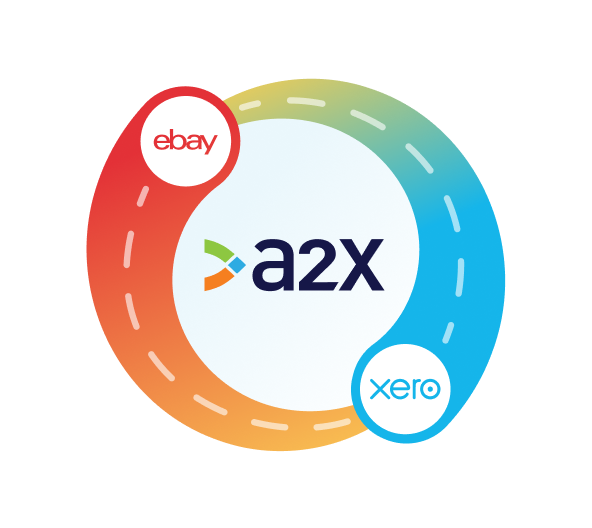 Let's get started!
What Are Promoted Listings On eBay?
There are two ways that you can drive traffic to your listings on eBay: By optimizing them for the eBay search engine, or by running ads inside the platform.
Promoted listings are an advertising option offered by eBay, promising to help you to reach new and active buyers.
This function allows you (the seller) to promote your items through the eBay platform, increasing visibility and prominence in searches.
Whether or not you end up taking the advertising route, it's important to ensure that your listings are well optimized for a positive user experience. For more on this, have a look at our eBay SEO Guide.
Who is eligible for eBay promoted listings?
You can use eBay promoted listings if you:
If you are an eBay store owner, you'll be automatically eligible to make promoted listings. For non-store owners, eBay focuses on order fulfilment and customer satisfaction to determine what kind of seller you are.
If you'd like to use promoted listings and you don't yet have a store or the right status, focus on meeting eBay's standards for a while first.
Where do promoted listings show up?
Promoted listings show up with a 'Sponsored' label on traditional listing searches. Your listing also shows up in its rightful organic position.
If you do an excellent job on your listing, it's relevant to the search, and you bid competitively, your promoted item may show up in the top few listings.
Note that the highest possible location for an eBay promoted listing may not be the #1 position - it depends on the search.
eBay's sponsored listings don't have designated advertising spots. They can also show up throughout the search results (again, with the 'sponsored' label).
Finally, your promoted listings may also show up beside your non-promoted items, when they have a strong organic ranking.
In summary, promoted listings show up amongst search results. Their position in the search results depends on the item's relevance to the search, the quality of the listing, and how competitive the bid was.
Promoted listings do not show up outside of the eBay platform.
Now that you know where the ads will show up, let's look at how they might impact your wallet.
How much do promoted listings cost?
eBay promoted listings follow a bidding system: They cost as much or as little as you want them to.
The cost is a percentage of the final sale price, which you select when you set up your promoted listing. This can be anywhere from 1% to 20% of your final sale price.
The percentage isn't taken by eBay unless your item actually sells, as long as the buyer has clicked on your promoted listing at some point in the last 30 days.
You (the seller) will choose the percentage of the final sale that you will pay eBay if your item is sold through promoted listings.
When a buyer clicks on your promoted listing and buys the product within a 30-day window, the percentage you selected when you set up your promoted listings ad is taken from the final sale amount.
When setting up your promoted listing campaign, eBay will tell you based on the item you selected and what category you're selling in, what the average rate (%) competitors are setting their promoted listings under.
You can choose to match competitors, go above, or below, following your own campaign and advertising plan for your promoted listing.
A useful resource for figuring out what percentage to add to your promoted listing is the eBay promoted listings ad rate suggestions, which is updated weekly.
So now we know what promoted listings are, where they show up, and what they'll cost you. But eBay recently upgraded their offering, giving sellers more choice.
Let's check those out next.
The Latest Updates To Promoted Listings
Since first publishing this guide, eBay has improved its promoted listings offering. Promoted listings is now divided into four categories:
For those that were already familiar with promoted listings, that advertising model remains largely unchanged. The main difference is that it is now called promoted listings Standard.
Most of the information in this blog applies to promoted listings Standard, as this is the original and most popular version of promoted listings.
The main differences between each of the new promoted listings ad campaign types are:
Promoted listings Lite
Promoted listings Lite campaigns are available for sellers who don't meet the seller standards required for a promoted listings Standard campaign.
In this case, only listings created or revised using the Quick Listing Tool may be eligible. They are not available to below-standard sellers.
Promoted listings Express
Promoted listings Express campaigns offer you all the advantages of a regular promoted listings campaign, but they can be applied to auction-style listings.
They are available to all sellers whose seller level is Above Standard or Top Rated.
Promoted listings Advanced (BETA)
Currently still in the BETA stage, promoted listings Advanced is set to add on to the benefits already on offer from a promoted listings Standard campaign.
There are currently two major factors that separate promoted listings Advanced campaigns from promoted listings Standard:
More access has been added around keyword planning, namely that sellers can now choose between their own keywords or use keywords suggested by eBay.
promoted listings Advanced also has a daily budget feature, making it easier for sellers to manage their advertising costs and overall margins with more accuracy/control.
Now we're all up to date, let's compare the advantages and disadvantages of using promoted listings.
eBay Promoted Listings: Pros and Cons
As with any type of advertising, there are benefits and drawbacks to eBay's promoted listings. The key is to figure out whether the pros outweigh the cons - for you, specifically.
Pros of eBay promoted listings:
If you have a lot of competition, a promoted listing will help your item stand out amongst the rest.
Low risk: Only pay when the item sells
You'll only pay the promotion fee if your item is clicked on and then sells within 30 days.
eBay has guidance tools to make the job of creating your promoted listings easy.
There's more than one way to set up your campaign, depending on how many items you want to promote and how much control you want to have over what is shown to the searcher.
You can access detailed performance reports that show you how your campaign is doing, and these help guide you on how to improve it.
Cons of eBay promoted listings:
Because you'll be bidding for exposure, there is no one price for advertising that you can factor into your expenses. The amount it costs depends on how much you bid, which depends on how much others are bidding.
Many people don't click on ads
Most consumers are familiar with ads, and they understand that the first option they see isn't necessarily the best one. Promoted listings can impact the perception of quality for these items.
Promoted listings only work for 'buy now' items. They don't work for auction style listings with a buy now option.
With these in mind, it's easy to see that promoted listings are going to suit some items and sellers more than others.
The next question is: When should you advertise on eBay?
When to Use eBay Promoted Listings
Setting yourself apart on eBay can be tough. It's a competitive space for ecommerce sellers, with a limited market.
Promoted listings can help boost visibility on eBay, but not everyone needs to use it. If your items are low in competition, competitively priced, and show up well in searches for example, there is no need to invest in additional exposure.
If, however, your item is one of thousands within a search, you might consider giving it some extra visibility.
Things to consider when deciding whether to use Promoted Listings
Your products
Your pricing
Your customer feedback
The item's current visibility
Questions to ask about your products:
Are you selling widely available items?
If the market for your item/s is saturated, it can be difficult to stand out, and advertising may get you some traction.
For example, the search 'toolbox' turns up almost 35,000 results.
If you sell toolboxes, it will be hard to get attention. Promoted listings may help.
If there's little competition, then it will be easier to show up on the first page.
Questions to ask about your pricing:
Is your pricing similar to that of your competitors?
If it's within 5% (+ or -), then it may be difficult to get attention. If your pricing isn't a significant draw, then advertising can help you get more attention.
Is your pricing significantly lower or significantly higher than your competitors?
A lower price may indicate a deal, and although it can suggest the product is of inferior quality, some buyers may be willing to take the gamble.
Conversely, a higher price may indicate there is something superior about your product - just remember that expectations will be higher.
If either of these is the case, your items may stand out on the basis of their price, without additional advertising.
Questions to ask about your customer feedback:
Do you have a lot of feedback, and is it good?
Customers look at seller feedback as part of the buying process. If you have excellent feedback, then it can be worth investing in the added visibility that promoted listings offer; there is a correlation between high feedback ratings and higher conversion.
Do you have negative feedback?
Negative feedback can be detrimental to a sale. There's no point in paying for a customer to land on your listing only to see bad feedback and turn away.
This won't cost you, as you only pay for advertising on items that sell. But it does make advertising a waste of time: It won't help your sales. Focus on generating better feedback in the meantime.
Questions to ask about your item's visibility:
Do your items show up on page two or three?
If your items are just shy of the first page, then you may benefit from the additional exposure that advertising offers. This organic position means that the listings are pretty good quality, but the others are just a little better. Promoted listings will give them a boost.
Do your items show up on page one?
Organic page one results don't really need advertising - they are likely to get more traffic than the promoted listings anyway.
Are your items hiding on a page nobody will ever reach?
If your listings are in the search abyss for relevant keywords, this indicates an issue with the quality of the listing. Focus on improving the listing itself, and consider boosting it when it reaches page two or three.
Finally, if you know that you have excellent, high quality, relevant items, but you're struggling to make sales, you might consider using promoted listings to get some initial traction on them.
If you decide to take this route, it's important to monitor how the sales perform with advertising to ensure that it's impacting your sales positively.
If you've made it this far and decided that promoted listings are for you, read on for getting set up (hint: it's pretty easy).
How to Set Up Promoted Listings [5 steps]
Step One: Find promoted listings on your dashboard
Log in to your Seller Hub.
Navigate to Marketing > Promoted Listings.
Step Two: Create a new campaign
If this is your first promoted listing, click "Create your first campaign".
If you've used promoted listings before, scroll down to Campaigns and click "Create a new campaign".
Step Three: Select your listings
You can select listings individually or in bulk. Choose which option suits you best.
Step Four: Choose an ad rate
Select your ad rate based on how much of the final sale price you're willing to pay, should the item sell.
Enter your ad rate into the box on your screen.
eBay will advise of the trending rate for your item in bold. The number in gray to the right is the amount you'll pay if the item is sold.
Step Five: Name and launch your campaign
Name your campaign so that you can track it from your dashboard. You may be running multiple campaigns with different strategies at the same time, so this is important for monitoring the performance of your ads.
Optional: You can set a start date and an end date for your campaign.
Click the checkbox to agree to the terms and conditions.
Hit Launch.
And that's it! Easy, right?
Wait - there's one more thing…
Step Six: Keep your eBay accounting in check
There are all kinds of fees that come into play for eBay sellers, and you'll want to keep track of your margins whilst being tax compliant. When you're paying for advertising, you incur another cost that you'll need to track to make sure it's a profitable investment for your business.
A2X for eBay will keep your accounting in check, ensuring that you have the right visibility over what's incoming and outgoing, without having to figure it all out manually.
Make sure your eBay advertising is actually lucrative with A2X for eBay.
Start automating your eBay accounting in QuickBook s or Xero today!
Also on the blog
Integrate eBay and Xero for accurate accounting
A2X auto-categorizes your eBay sales, fees, taxes, and more into accurate summaries that make reconciliation in Xero a breeze.
Try A2X today