Ecommerce Accountants Guide To Attracting New Clients
Estimated reading time: 30 minutes.
---
---
The way that we do business together has changed markedly over the last few decades. In particular, most product-based businesses have moved online to take advantage of the opportunities that the lucrative digital space presents.
Marketplaces like Amazon, and website platforms such as Shopify make it easy for sellers to establish a presence, reach a wider range of customers, and develop an enduring enterprise.
This large scale shift away from shopping malls and corner stores presents an enormous opportunity for accountants that are ready to embrace the change. Cloud accounting software makes it easy for businesses to manage their finances with ease, and integrations like A2X reduce the amount of work required for sellers to stay on top of their bookkeeping.
That's fantastic, right? But you may be wondering - where do accountants fit into the scene if technology is constantly reducing the amount of work that clients require from us?
In this guide, we answer your burning questions about how to thrive in such a changing world, and provide you with a proven blueprint for how to grow a wildly successful ecommerce accounting business that attracts the right clients on autopilot.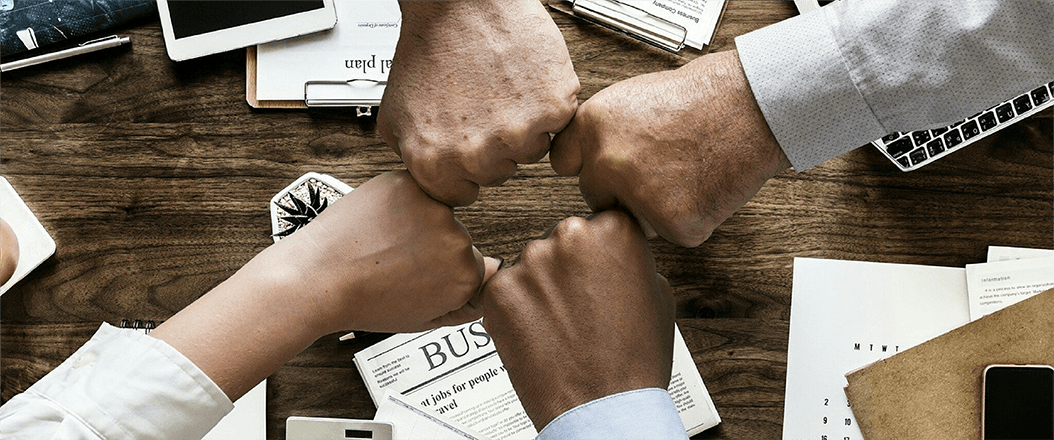 More specifically, we take a closer look at:
The changing landscape of ecommerce accounting
Niching down
Are you ready for growth?
Attracting leads
Helping customers find you
Bringing customers to valuable channels
Going where your customers are
Warming them up
Cultivating and displaying reviews
Creating case studies
Remarketing
Converting leads into clients
Be prepared for their unique needs
Be easy to reach and book time with
Use proposal software for a professional feel
The changing landscape of ecommerce accounting
---
The accounting space is experiencing a fundamental shift as companies around the world adapt to survive (and thrive) in the new digital world that we now call home.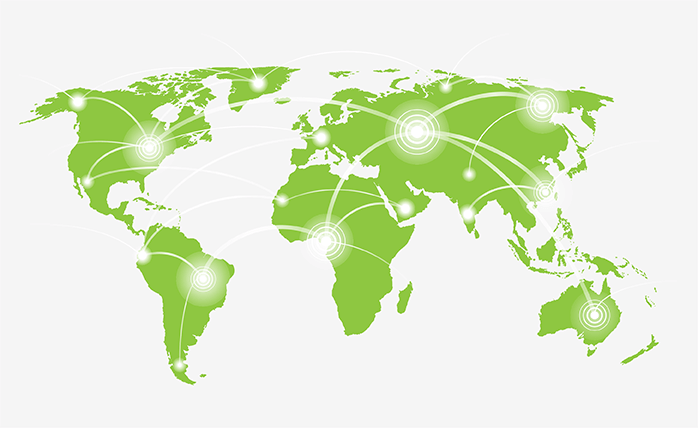 In particular, we have observed that many of the fastest growing accounting firms are making the following shifts:
Instead of offering individual services, many modern accountants are now providing comprehensive solutions.
Bookkeeping is largely managed through the use of apps and integrations (like A2X and TaxJar) that connect to cloud accounting software. This saves time manually entering transactions and filing returns that can be better spent elsewhere.
Many accountants are shifting from billing clients on an hourly rate for the work completed to charging a monthly retainer for their services.
When clients interact with their accountants, consultancy and advice provides more value than compliance and 'balancing the books'. In other words, successful ecommerce accountants focus on helping their clients to make more money rather than just doing the work.
Rather than bringing on any paying client that needs help, growth-focused accountants are opting to focus on dominating a small niche and tailoring their offering to maximize value for this specific group of customers.
Successful ecommerce accountants are moving towards partnering with their clients in a higher capacity rather than just providing services when they are called upon. As a result, the path towards growth is clearer and it makes the accounting practice easier to manage.
---
Niching down
MuseMinded is an accounting firm that focuses on providing enormous amounts of value to a specific group of clients - small to medium sized Amazon sellers based in the United States.
By focusing on a clear and concise set of clients, they are able to double down on providing value in the places where it really matters. In doing so, they might not be a suitable fit for every business, but they certainly are the best option for their target market.
Instead of billing for work when clients call them, MuseMinded provides a range of services for a fixed monthly retainer. These services include:
Processing Amazon transactions and accurately recording them in the client's cloud accounting system.
Monthly bookkeeping reports and inventory adjustments.
Automated payroll processing.
Calculation and filing of sales tax returns in each state.
Unlimited support as and when clients need it.
For MuseMinded's customers, this offering solves their bookkeeping problems, freeing up their time to focus on exploring new opportunities and growing the business.
And while they do provide an enormous amount of value, most of the workload is managed by automated apps such as A2X for revenue recognition, TaxJar for sales tax and Gusto for payroll management.
In doing so, MuseMinded are able to dedicate their team's time to serving clients on a higher level through providing advice on how they can make more money and offering technical support to ensure that the system runs smoothly.
In summary: By focusing on serving a specific niche, MuseMinded has been able to develop a standard package that is easy to manage, ticks all the boxes for clients, and can be provided at a very affordable price. Through dominating a smaller niche, the focus shifts from chasing new business to attracting your ideal clients.
Are you ready for growth?
When you're looking to bring on new clients through digital channels, it's important to be specific about who you're seeking to serve. Rather than being 'just another accountant' in an already cluttered marketplace, why not narrow down your audience and refine your offerings until you are clearly the best option for your ideal customers?
This shift from selling your skills to serving your niche ensures that you have a compelling offering which is designed to provide ongoing value. Before you begin attracting leads and converting them into clients, it's important to first understand who you're looking to attract and to tailor your operations for their needs.
Here is a checklist to ensure that you have the fundamentals in place first:
We know who our clients are, their specific pain points, and which value drivers matter most to them.
Our systems, tech stack and processes are designed to maximize the value that our customers receive, and can scale as we grow larger.
We have the human resources and capacity to take on new clients and ensure that they continue to receive a high level of service.
Our website, branding, and digital assets are designed with the needs of our ideal clients in mind.
In the chapters that follow, we uncover our proven 3 step funnel for attracting the ideal clients and dominating your niche. When done right, marketing funnels are extremely effective at converting cold prospects into warm customers.
But if you don't know who you're trying to reach, or if your customer fulfilment system (team, website, tech stack, processes etc.) isn't designed with your customers needs in mind, then your marketing activities aren't likely to be very effective.
For more information about the customer fulfilment system and why it's important to get this part right first, check out this article about Michael Gerber's book, The E-Myth.
In summary: Before setting up your marketing funnel, you need to know who you're trying to reach. It's also important to ensure that your systems, branding and team is designed with these clients in mind. If you skip this step and start searching for clients before getting clear about who you're actually seeking to serve, you'll find it much harder to succeed.
Stage One
Attracting leads
---
The accounting space is experiencing a fundamental shift as companies around the world adapt to survive (and thrive) in the new digital world that we now call home.
First up, make sure you haven't skipped a step. You need a solid brand identity and a thorough understanding of who you are targeting before you get out there. This will define your strategy for this first stage.
When deciding where to focus your marketing efforts, ask yourself:
Where does my ideal client spend their time? (Online and offline).
Is this particular marketing activity going to expire almost immediately (like a cold call) or could it be an 'evergreen', ongoing source of advertising (like a blog)?
If you do this, your activities should be highly targeted with more long-term yield, getting you the biggest bang for your buck!
---
Attracting leads can be broken down into three pathways, all working in tandem:
Cover these bases, and you'll have a range of resilient sources of leads that can be converted into clients.
Helping your customers to find you
Organic advertising (SEO)
Paid advertising
Get listed in directories
Bringing your customers to valuable channels
Optimizing your social media
Explore videos and tutorials
Offer free educational resources
Create lead magnets
Going where your customers are
Networking events
Co-marketing at expos, conferences and webinars
Facebook groups
---
Helping your customers to find you
Organic advertising (SEO)
"92% of searchers will pick businesses on the first page of local search results." - SEO Expert
Most of us rely on Google to help us find just about everything and accountants are no exception. If this is where your customers are looking for you, then you need to make yourself not just easy to find, but easier to find than your competition. This is where SEO comes in.
Google ranks websites based on hundreds of factors which change every day. It constantly crunches the search data and analyzes the behaviour of its users, always on the lookout for the very best, most valuable solutions to their needs.
SEO is about using the data available to us, the public, to make educated guesses about how to show up at the top of Google for the keywords and phrases that potential customers are searching.
By leveraging SEO, which we discuss here in our SEO guide for ecommerce accountants, you can:
Target specific search terms to give you the warmest leads. For example, if your niche is US-based ecommerce sellers in Texas, then you are more likely to convert clients who find you through searching phrases such as 'ecommerce accountant Texas' than if they were to search for 'accountants in Texas'.
Focus on long tail keywords. These more specific search terms (as mentioned in the previous point) might have a lower search volume than more generic phrases. However, they have less competition and are therefore easier to rank for.
Earn trust. People tend to trust organic search results more than paid ads.
Adjust your approach based on actual behavior to stay relevant. There are a host of tools out there like Ubersuggest and SEM Rush which give you up-to-date data about search behavior. Monthly search volumes for keywords and long-tail keywords are not always consistent, so use these to ensure you stay relevant and competitive.
In summary: Search engines are a fundamental part of how we use the internet. By optimizing your online presence to show up in the right search terms, you can increase the chances of attracting the right people to your website.
---
Paid advertising
"46% of the total clicks go to the top three paid advertising positions". - Wordstream
When used correctly, paid ads can be a highly profitable and scalable lead generation approach. On the flip side, if you don't know what you're doing, they can chew up your marketing budget with little tangible results.
For this reason, you need to ensure your advertising reaches the right people at the right stage of the sales funnel to translate your spend into revenue.
Google Ads targeting high intent keyword searches, and Quora Ads (for targeting specific topics) are very cheap and work well for reaching ecommerce businesses.
To get the most out of your advertising budget, you'll either want to work with a quality ads agency, or invest in learning how to do it yourself.
For more information on succeeding with ads, check out these resources:
In summary: PPC (pay per click) advertising can be highly effective when done right, so if you want to invest in this, make sure you have a good plan behind it.
---
Get listed in directories
When people are looking for an accountant, they will often search through directories to find a suitable professional in their area. When you're deciding which directories to list your business on, it's important to think carefully about where your audience goes to find answers.
Example: A2X is the leading Amazon and Shopify accounting plugin. As you can probably imagine, we get lots of inquiries from sellers that are looking for an accountant.
To help serve our customers and support our partners, we maintain a directory of trusted ecommerce accountants in each region of the world. As a result, we send hundreds of leads to our accounting partners every month.
There are plenty of other directories that are suitable for offering your accounting services.
Here are a few examples:
In summary: Listing your firm on the right directories doesn't take much effort, but it can pay ongoing dividends. After all, understandably, the businesses that find you through these lists tend to be those that are in the market for your services.
---
Bringing your customers to valuable channels
Optimizing your social media
"73% of marketers believe social media has been either 'very effective' or 'somewhat effective' for their business.". - Buffer
Accountants on social media? It might not feel like a natural place to find your accountant, but with the overflow of choice out there in every industry, people want to find humans to work with. Real ones, not digitized ones.
Social media is a great way to not just tick a relevance box, but to bring out your human side and connect with your audience. It also helps to bring all your other marketing activities together if it's in line with your brand identity.
Here are some additional benefits of using social media that are very much relevant to accountants:
Boosts brand awareness and affinity. Makes you relatable and accessible.
Creates a sharing web for your content. Here, you can post user-generated content, updates, news, blogs and so on, elevating the reach of all your marketing activities.
Helps your SEO. Google likes to suggest firms that have good LinkedIn channels to searchers, finding that they have presence on other credible sites.
Helps you discover industry trends. Stay relevant, on the pulse and ahead of the competition.
Cost-effective lead generation. Creating social channels is free, so why not meet your customers where they are and remind them of a need that they might have forgotten about? Even if you decide to pay for advertising on social media, it can be a highly effective method of generating leads.
Adds a performance metric for your business. You can measure your responses and brand perceptions on social media to get a fuller picture of how you are viewed by customers and competitors.
In summary: It's worth optimizing your social channels. And remember, optimization on Facebook will look different to Instagram, different to Twitter, LinkedIn and so on. If you can nail the unique factors that each channel takes into consideration when ranking businesses or running ads, you'll reap the benefits.
---
Explore videos and tutorials
"Online videos will account for more than 80% of all consumer internet traffic by 2020.". - Cisco
Diversifying the types of content that you put out there has clear benefits. It keeps your channels interesting to visitors, tempting to be mentioned or promoted by others, and shows your agility in your niche.
Here are a few stats about using videos that might surprise you:
Videos and tutorials are like a digital product sampling. Don't just tell people how great you are, show them your brand in action. It's nice for our eyes to take a break from reading, even if we do just skim the surface, and videos allow us to communicate with our customers beyond words. Check out this guide to help you get started.
In summary: Not only do videos offer proven ROI, but they give you a chance to demonstrate your skills to your customers. You want them to watch your content and think, 'wow, imagine having all that expertise tailored to my business needs!' Why would they go anywhere else?
---
Offer free educational resources
Creating free educational resources is a great way to earn a solid brand reputation. Don't worry, it doesn't mean giving away all your secrets for nothing.
It means thinking more in depth about your clients and the types of problems they face. Is there a topic relevant to most of them that you can break down and discuss? Perhaps popular myths about ecommerce accounting, common errors you find clients make before coming to you, or the most difficult mistakes to undo when it comes to accounting.
'Solving' these problems doesn't negate your value to potential customers. Rather, it introduces the insight and experience that you can customize to suit them.
These are some examples of free tools and guides useful to specific audiences:
How to sell your Amazon FBA business - we created this free guide to attract successful Amazon merchants that are looking to streamline their business in preparation for sale. It demonstrates our knowledge in the Amazon seller space, and also provides tangible value to readers.
UK tax calculator - free tools don't need to be complex. The Ecommerce Accountants provide this simple spreadsheet to help business owners get an idea of how much tax they will need to pay.
Free FBA valuation tool - - this tool is used to help sellers understand how much their Amazon business might be worth. However, it is also a lead magnet that the firm uses to set up meetings with potential clients.
Free bookkeeping course - Amazon sellers that haven't ever needed to deal with accounting often find that they don't quite understand what is going on, so this course helps to lay the foundations for them.
Good quality, free resources can lead to a great respect for your brand integrity, relevance in the industry, proven value to customers beyond their wallet, and a unique selling point.
In summary: Customers aren't silly. They are much more likely to trust a brand whose behaviors online suggest they are experts, over one that just says they are all the time. Put some time into creating valuable free resources to generate leads and these can become evergreen assets, always available, unlimited in their reach and shareability.
---
Create lead magnets
"[a lead magnet is] a free item or service that is given away for the purpose of gathering contact details; for example, lead magnets can be trial subscriptions, samples, white papers, e-newsletters, and free consultations." - Investopedia
Lead magnets come in pretty much any shape and size. They could be seasonal or evergreen, and show potential customers that you're prepared to provide value upfront rather than looking for the route to their wallet.
Some examples of lead magnets include:
Reports of data or insights from your industry.
eBooks and resources.
Guides and how-tos.
Cheat sheets and checklists.
Video training and tutorials.
Pique interest with a taste of what's to come and you'll find that your database starts to grow. By collecting the contact details of potential customers, you can then nurture these leads through your sales funnel on autopilot with email sequences and advertising.
In summary: This first stage of attracting leads is all about building your credibility and reputation, so the more you can offer to solidify this, the better. Plus, if you put valuable content out there for free, it suggests that you have much more to offer, and that these resources are only the beginning.
---
Going where your customers are
Networking events
What's the best way to get in front of your customers? Well, just that. Get physically in front of them.
Networking events are a great opportunity for dialogue. You can make connections and meet potential customers, and they can get to know who is behind your brand.
Other benefits of attending networking events include:
Getting support and advice from your industry peers.
Getting a better understanding first-hand of your customers' needs and problems.
Building your confidence when speaking with potential clients and partners.
Staying up-to-date on industry changes.
Appearing active and engaged in your community.
Getting inspiration for improving on and expanding your business.
In summary: Networking events will allow you to make connections, build relationships and spread the word. It will also help you get to know your clients better, solve their needs before they knew they had them, and be the go-to for your industry as it evolves.
---
Co-marketing at expos and conferences
Any ambitious ecommerce seller will always be on the lookout to expand their industry knowledge and connections.
A great way to do this and to learn from the best is through expos, conferences and webinars. So, how can you, as an accountant, get involved? Why not co-host or sponsor one.
Organizers of these events are looking for skilled experts to collaborate with and add value for attendees, so if you feel you have something to offer, make the step.
Here are a few examples of industry events that you could consider:
If there is one thing that we can be sure of, it is that the ecommerce space is only going to expand in the years to come. As more retailers open online stores, there are going to be more conferences, webinars, podcasts, blogs and educational events started to support this growing market.
In summary: By attending reputable events and collaborating with established players in your niche, you can develop a reputation for being the accounting expert that people can rely on for sound advice and support.
---
Facebook groups
"People are 4x more likely to buy a product or work with a business when referred by friends." - Review 42
Statistics show that a huge portion of us look for advice and reviews before choosing a product or service these days. It makes sense considering how much choice and paid ads are out there vying for our attention.
Facebook groups are great forums for people with common interests to share tips, tricks, updates and to debate on what's relevant to them. They may spend years interacting with others in these groups, using them as a trusted soundboard for ideas.
They might share recommendations and reviews, negative experiences and things they've learned - all of which are useful to you, if you're listening to the right audience. Joining these will give you further insight into the everyday issues, pain points and preferences of your customers and contemporaries.
Pro tip: Join the Ecommerce Accounting Hive - a group that we formed to bring people interested in ecommerce accounting together to help each other learn and grow.
In summary: Groups on Facebook are a useful tool to join communities, listen to potential customers and learn as much about them as you can. It also places you within a potentially trusted network of peers advising each other, able to offer advice and make connections. Make sure to focus on providing value rather than just scouting for business as this will take you a long way.
---
---
Stage Two
Warming Them Up
---
The second step is all about confirming your credibility, building on trust earned and breaking down any barriers that people might have about working with you.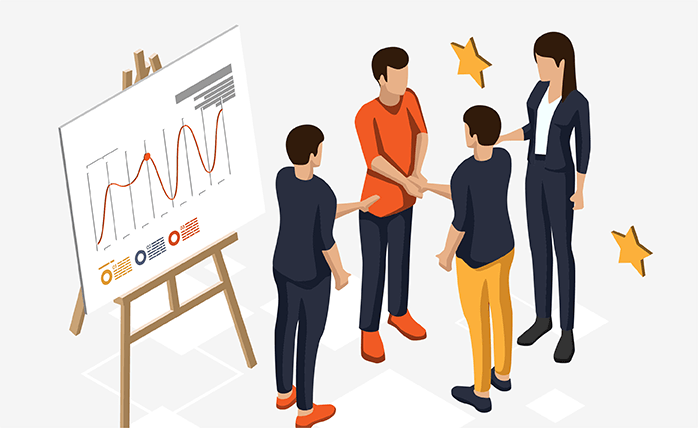 Now that you have the foundations of your marketing funnel sorted, and evergreen sources of leads that are attracting people to your brand, it's time to display your credibility and build trust with your audience.
This stage takes place when people visit your website, so it's important to help your help people feel comfortable about meeting with you and trusting that you've got what it takes to help them succeed.
Examples of your work are a great opportunity to show that you are not just reliable and able to get the job done, but that you go the extra mile.
Warming up your leads can be done with these tools:
Reviews and testimonials
Case studies
Remarketing
In summary: Your customers are considering you now, so you need to give them the extra reassurance they need to convert.
---
Get reviews and display them proudly
Reviews add a layer of credibility to your business which show potential clients that you are adept at solving their problems. It's a step that many business owners either forget or don't do enough, considering how valuable they are.
Here are some interesting stats about reviews that are worth considering:
When you're displaying reviews, it's important to keep them fresh. After all, people can spot a stale compliment from a mile off, so it's important to show your newest reviews first. This can be done by manually asking for feedback from clients and updating it on a regular basis. But there's a better way - review automation.
The trick here is to set up a system that generates reviews on autopilot. It might look something like this:
You get a new customer, and onboard them.
A few weeks later, your system automatically sends them an email asking how likely they would be to recommend you to a friend or colleague (out of 10) and whether they have any feedback.
The client is prompted to leave their feedback on a review platform such as Google My Business, your Facebook page or G2.
Their feedback is sent to you, and if it's positive, it is automatically published in the reviews section or popup on your website. If you receive negative feedback, it also serves as an early warning system to fix problems before they escalate.
There are a wide range of tools that you can use to create an automated review system, but there are two apps that are particularly useful: Delighted and FOMO.
Delighted sends emails to your customers to get their feedback and find out how likely they are to recommend you to a friend. FOMO displays these reviews on your website, and offers an extremely wide range of customization options.
While we're on the topic of reviews, it's important to remember that people who are interested in doing business with you will often search for '[your firm's name] + reviews' into Google to see what people are saying about you, so make sure to optimize for this keyword using SEO.
In summary: In today's world, just saying that you're great doesn't cut it - people want proof. Proudly displaying testimonials is a great way to build trust with your audience, and you can automate this process to help supercharge the growth cycle of your company.
---
Create case studies that show how you have helped existing clients
Testimonials are great for showing potential clients that you're legitimate, but they don't provide much detail. For higher involvement decisions such as trusting an accountant with your financials, case studies are a great way to align your service with what the market wants.
Example: Here at A2X, we have an entire section of our website dedicated to case studies. We provide these to accountants and bookkeeping professionals that use our software to help them show clients how A2X can streamline their business.
When it comes to creating case studies, typically you'll want to cover:
Your customer's problem - the challenges they were facing and why they came to you.
Your solution - how you helped them to solve the problem, which is connected back to what makes your offerings unique.
The outcomes - the measurable benefits that customers received from working with you.
For more in depth tips on framing case studies and telling stories with the aim of converting customers, check out this article from Neil Patel.
In summary: Case studies help to build confidence in your firm, and give potential clients the opportunity to dig a bit deeper before booking a call with you. When structured correctly, they can also be used to align the client's problems with what makes you unique.
---
Remarketing
"...remarketing allowed us to increase our repeat visitors by 50%, boost conversion by 51%, and increase time on site by an insane 300%!" - WordStream
Picture this: you have a great website, your lead generation strategy is drawing plenty of relevant traffic to your website, and people are reading the case studies. But they are still leaving your website without taking any further actions.
Sounds painful, right? It's important to remember that this is normal, and it often takes multiple interactions before people are ready to do business with you. Especially when it comes to choosing an accountant, which is likely to be a long-term relationship.
Genuinely interested leads will often drop off due to various factors that weren't your fault, so that's where remarketing comes in handy. It's important to focus on these people, as they are the most likely to become your customers. And it's simple - just set up Facebook and Google Ads retargeting your visitors with reviews and case studies.
The call to action for these ads should be to book a demo, check out your case studies or request a proposal to learn how you can help them. Make it easy for them to take the next step.
Check out this guide for more in depth information about remarketing.
In summary: Through remarketing, you can have a second shot at a good lead. These ads act as a reminder that you were on their radar and are still there ready to talk to them.
Stage Three
Converting Leads into Clients
---
This final step is crunch time: turning your hard work into revenue. By this point, your leads are aware of who you are and ready to talk - exciting!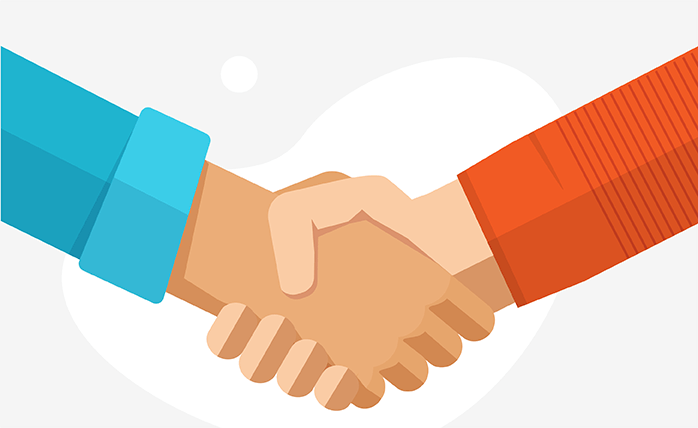 By this point, the people that are ready to book calls with you should:
Know about your brand and what makes you unique.
Have read a case study or viewed your testimonials and have some level of belief that you might be able to solve their problems.
Be seriously considering whether you are the most suitable accountant for their needs.
Help convert your leads to clients by adopting the following tips:
Gather your information prior to meetings/calls.
Make it easy for people to book meetings/calls with you.
Close the deal with proposal software.
To succeed in converting your hard earned prospects into clients, it's important to pay attention to detail, deliver a professional experience and most importantly - make it easy for them to do business with you.
---
Gather the right information to prepare for your meeting
Make sure you are prepared for the meeting with everything you offer that will meet their specific needs. Give them a test of the personalized service they will get if they work with you.
This is where a 'request proposal' form comes in handy. When a lead completes and submits this form, they are formally confirming that they're ready to explore whether you are the right option for them.
You don't need any fancy software to ask for further information - a simple website form works just fine. However, if you're looking to make an impression and increase conversion rates, then you'll want to consider using Typeform.
Typeform is an interactive forms app that you can integrate into your website to ask the right questions based on the answers that people provide. It's beautifully simple and highly effective.
Sales tip: put a bit more detail into the request proposal form to ensure that you have enough information to make a good first impression and wow your potential clients.
Here are a few valuable pieces of information to gather:
Annual revenue.
Number of products sold.
Marketplaces and platforms that they sell on.
Which accounting software they use.
Key apps and integrations for managing finances.
Sales tax or VAT registration status.
Fulfilment type (FBA, 3PL, Shopify Fulfilment Network, dropshipping or self fulfilment).
Once they have completed the request proposal form, the next step is arranging a time to meet and explore whether you might be a good fit for working together - which is what we cover in the following section.
In summary: It's important to ask the right questions at this stage to ensure that you are well prepared to win the client over. To increase conversion rates, make it easy for them to book a call with you and hard to imagine how they ever managed without you!
---
Make it easy for people to book calls with you
It might sound obvious, but have you ever tried to get in touch with a company, only to find yourself filling out detailed forms or trying to arrange a suitable time that works for everyone? It's frustrating to say the least.
Calendly is a free app that helps you to schedule meetings without the back and forth emails. When a client wants to book an appointment with you, they are directed to a webpage that offers all of your available time slots.
From here, they simply select the time that works best for them, enter their details and confirm the meeting. Once confirmed, it adds the meeting to your calendar and sends them a Zoom video link or another similar meeting link to streamline the process of connecting.
In summary: This interaction forms the start of your relationship with the client, so make sure to start the way you intend to carry on - make it easy for them to do business with you.
---
Close the deal with proposal software
After you've finished the navigation call, you'll want to send through a proposal and get the deal across the line. Traditionally, this involves writing up a detailed proposal, sending emails and manually following up until you (hopefully) sign on the client.
This takes lots of time and effort. But there's an easier and more effective way: Practice Ignition.
"Send a proposal immediately after a call and forget about it until the money is in your bank"
Practice Ignition streamlines the entire process of closing the deal after your meeting:
You can create beautiful proposals in 5 minutes - simply add the applicable services and pricing from your library in a couple of clicks, add your terms of engagement, payment terms etc.
Forget about chasing leads - if the client doesn't respond, Practice Ignition automatically follows up with them based on preset rules and conditions.
Never chase payments again - payment via credit card or direct debit is processed within the software and you can set it up so that clients need to provide their payment details before signing your engagement letter. The software even manages recurring subscriptions so that you can focus on closing bigger deals instead of asking whether you have been paid for ongoing commitments.
Invoice reconciliation without cross-referencing - invoices are created in your accounting software and marked as paid automatically.
Using integrated proposal software like Practice Ignition makes closing the sales loop and securing that subscription or commitment so much easier and more professional.
Here are a few other options for proposal software to make your job easier:
In summary: Integrated proposal software closes the sales loop and makes it easier to get a commitment from your clients. By streamlining this final part of the sales process, you can spend more time on other activities like closing deals and looking after clients.
---
Step off the sales treadmill and simplify your business with the right apps
Also known as inbound marketing, the three step sales process that we have described in this guide is a proven way to generate an ongoing source of new clients without you needing to constantly chase new business.
The real key here is to embrace technology to automate away as much of the workload as possible. That's why we use Delighted and FOMO for review management, Typeform to collect the right information, Calendly to streamline the booking process and Practice Ignition to seal the deal.
Of course, these are just a handful of the many useful apps that can be used to grow your business. For more insightful content to help you succeed with ecommerce clients, check out our blog and partner resource hub.
---
---
A2X for Accountants
When it comes to looking after accounting for companies that sell on Amazon and Shopify, A2X plays a unique role in reducing the workload and improving accuracy. Click here to find out more about how our automation can benefit your clients and make bookkeeping easier.