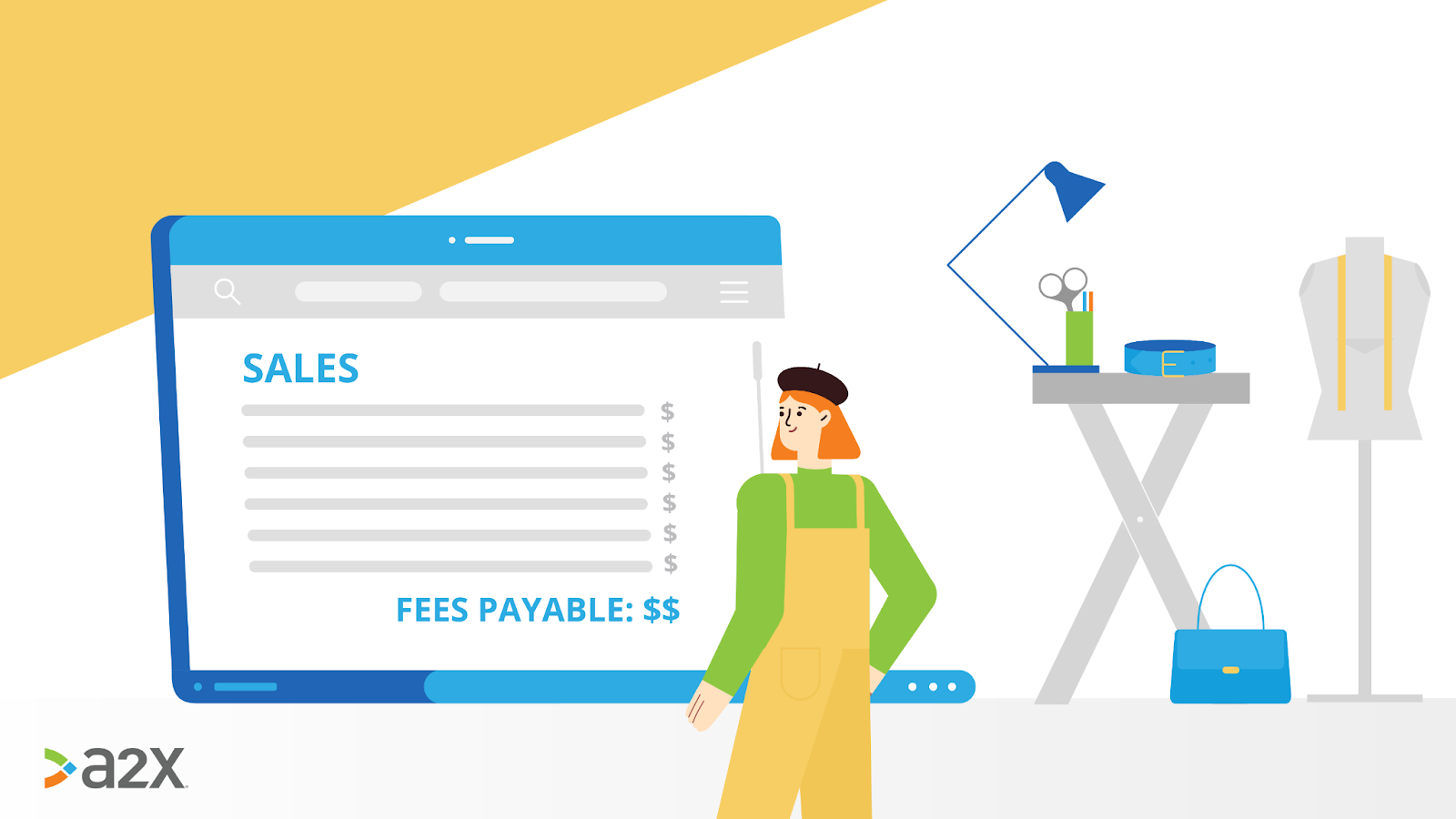 Amazon Handmade Fees: How Much Does It Cost To Sell?
Amazon gets around 200 million unique visitors every month.
Amazon Handmade gives crafty sellers and makers the chance to get their original products in front of this same audience, and it comes at a slightly different price.
This article will explain all you need to know about Amazon Handmade fees, other requirements for selling on Amazon Handmade, and how to simplify the fee process.
In this blog about Amazon Handmade fees:
Table of Contents
Want to feel completely confident in your ecommerce bookkeeping?
Businesses that document their processes grow faster and make more profit. Download our free checklist to get all of the essential ecommerce bookkeeping processes you need every week, month, quarter, and year.
Download it here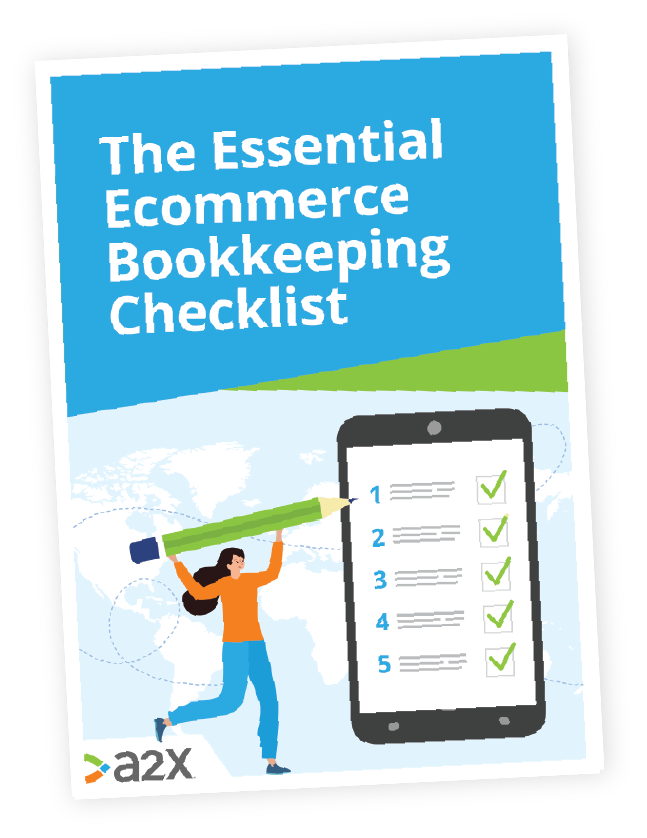 Ready? Let's go.
A Quick Introduction to Amazon Handmade
Amazon Handmade is a part of the Amazon platform. It exists solely for the use of buying and selling handcrafted items.
Amazon Handmade essentially functions as a regular category on the Amazon marketplace that customers can look to shop from, yet is treated more like a microsite of its own.
This is because, when it comes to selling, there are several factors unique to building and operating a Handmade store.
The factor we'll largely be focusing on in this blog is the fee structure.
Amazon Handmade Fees: How Do They Work?
The first thing that makes selling with Amazon Handmade unique is that it's much more simple.
There are no listing fees. There are no subscription fees.
Unlike an ordinary Amazon seller central account, the $39.99 monthly subscription fee for a Professional selling plan is waived.
You do need to already have an Amazon account to apply for Amazon Handmade. Only after you've been approved, will the subscription fee be waived.
Referral fees
15% of the sale price per listing; minimum $1.00 per listing.
Referral fees are the name Amazon gives to the commission they charge for every successful sale made through Amazon Handmade.
This fee could be a flat percentage rate or, as pictured below, a per-item minimum fee – whichever cost is greater.
The percentage is calculated based on the total amount a buyer pays. This includes the item price, shipping costs, and gift-wrapping charges (when applicable) but is exclusive of taxes collected through Amazon tax calculations services (if you use these).
Source: Amazon.
There are no other sales fees that Amazon Handmade sellers need to be aware of, which makes calculating them a lot easier than traditional Amazon fees.
Monthly subscription fees
$0 per month.
Perhaps the most attractive feature of selling on Amazon Handmade is that you can bypass the $39.99 monthly subscription fee that applies to a Professional Amazon seller account.
The only caveat to this is that you'll need a seller central account before you can apply for a Handmade account.
The free subscription becomes available only once approval has been confirmed by Amazon.
Listing fees
$0 per listing.
Amazon has gifted Handmade sellers a privilege that most sellers on Amazon are not privy to: Unlimited free listings.
In contrast, Amazon Handmade's biggest competitor, Etsy, charges $0.20–$0.25 as a listing fee for every item listed.
(Optional) FBA fees
Multiple fees, see below.
FBA (Fulfilment by Amazon) is a program that makes it easier for ecommerce sellers to grow their business by leveraging Amazon's shipping infrastructure.
FBA can be applied to Amazon Handmade products, too.
By taking care of the entire shipping and handling process for you, FBA makes it simpler to deliver products to your customers. All that's required of you is to send your handcrafted products to Amazon for storage and distribution.
However, fees for Amazon FBA are more complicated than the ones we've previously touched on in this article. They can vary depending on the sale and the seller, and cover multiple fee types.
Learn more about FBA here and its fee structure here.
Now let's take a quick look at the other requirements for becoming a seller to make sure you're up to speed.
Special Requirements For Selling on Amazon Handmade
Fees are not the only thing that's different about selling on Amazon Handmade vs Amazon.
Amazon Handmade sellers, also known as "Makers" and "Artisans", need to meet certain criteria, and only sell goods that comply with the standards determined by Amazon.
Let's break it down.
Who can sell on Amazon Handmade?
Amazon Handmade requires sellers to apply to be an Artisan.

The reason for this application process is to ensure that all Artisans are legitimate handcrafters, in the sense that they are not outsourcing the production of their goods.
Source: Amazon
Artisans must also comply with all the regulations described on Amazon's website regarding which products can be sold on Amazon Handmade. More on this below.
Before you can apply, however, you'll need to already have an Amazon seller central account.
Once you've made an account and applied to become an Artisan, it's simply a matter of waiting for your application to be approved.
What can you sell on Amazon Handmade?
There are strict rules about what can and cannot be sold.
All products must be made and designed by the seller and their employees or family members, which must not number above 20. They can, however, be hand-altered or upcycled versions of other things.
Items are limited to the following categories:
Accessories
Artwork
Baby
Beauty & Personal Care
Clothing
Shoes & Handbags
Home
Outdoor & Home Care
Jewelry & Watches
Kitchen & Dining
Pet Supplies
Sporting Goods
Stationery & Party Supplies
Toys & Games
If the items you wish to sell do not belong in any of those categories, you will not be allowed to list them on the Amazon Handmade store.
Amazon explicitly states that they do not allow the sale of the following popular categories on their store:
Digital or Downloadable Products
Food & Grocery items
Electronics
Anything belonging to these three categories must be listed within another Amazon category.
This is not an exhaustive list but covers many items that may be found in other similar ecommerce marketplaces.
Dropshipping, outsourced production, and third-party resale are also prohibited in Amazon Handmade.
Do you meet all those requirements?
Fantastic, then you have a great chance of being approved to sell on Amazon Handmade.
Ecommerce Fees Made Simple
Although Amazon Handmade has one of the simpler fee systems, it can be hard to keep track of what's going into each sales transaction.
Understanding COGS (Cost of Goods Sold) on Amazon Handmade is also essential when calculating your true monthly gross profit and maintaining accurate books.
As well as fees, your total COGS for Amazon Handmade can be made up of:
Procurement costs
Manufacturing and material costs
Inventory/storage costs
Taxes and duties
But your Amazon settlement statements won't give you this level of detail. And you need it, if you're going to make it big online.
This is where A2X helps ecommerce sellers.
For each bank deposit, A2X splits out every income and expense line associated with it. All those costs are automatically calculated for you so that nothing is missed.
This makes it simple to analyze exactly how much you're spending and optimize your sales process accordingly.
You'll save hours by connecting your Amazon account with A2X.
Sign up today to get your free trial of A2X for Amazon.
Also on the blog
Want to feel completely confident in your ecommerce bookkeeping?
Businesses that document their processes grow faster and make more profit. Download our free checklist to get all of the essential ecommerce bookkeeping processes you need every week, month, quarter, and year.
Download it here