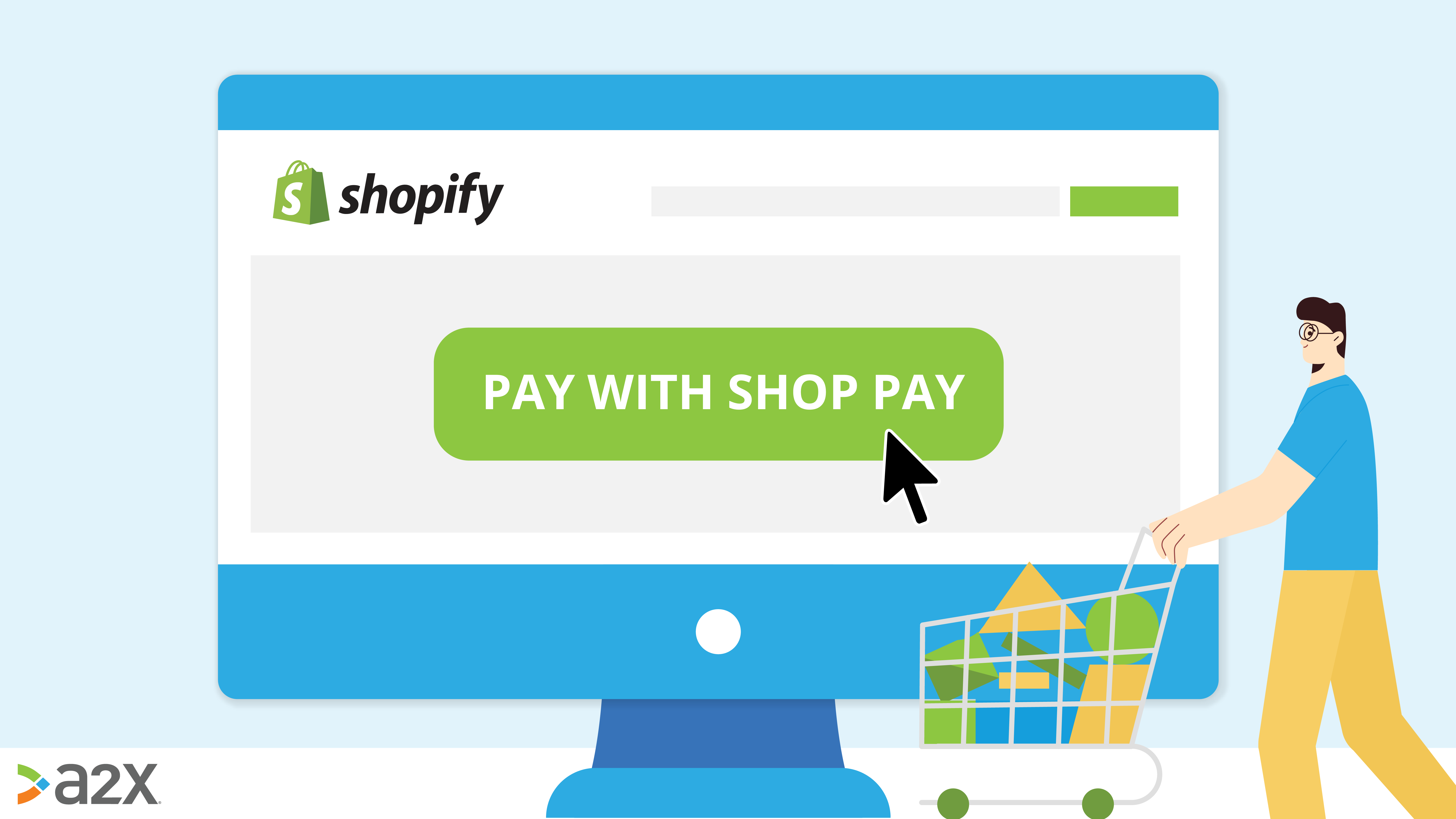 Everything You Need To Know About Shopify Payments [Guide]
Based on a collection of studies, around 70% of customers will leave a site even after adding an item to their shopping cart.
There are numerous reasons for this, but a common one is a complicated or drawn-out checkout process.
Integrated payment solutions are one answer that ecommerce platforms have come up with. Shoppers save their details once so that purchase journeys simply consist of a Buy It Now button.
Quick, easy and painless.
Shopify Payments is powered by Stripe, a payment processing company taking the industry by storm. But whilst it is integrated and maybe the quickest solution for Shopify sellers, does that make it the best?
In this guide, we'll cover everything you need to know about what Shopify Payments is, the difference between Shopify Payments, Shop Pay and Shopify Pay (yep, they're all a thing), how it compares to its competitors and getting set up.
In this guide on Shopify Payments:
Table of Contents
Want to feel completely confident in your ecommerce bookkeeping?
Businesses that document their processes grow faster and make more profit. Download our free checklist to get all of the essential ecommerce bookkeeping processes you need every week, month, quarter, and year.
Download it here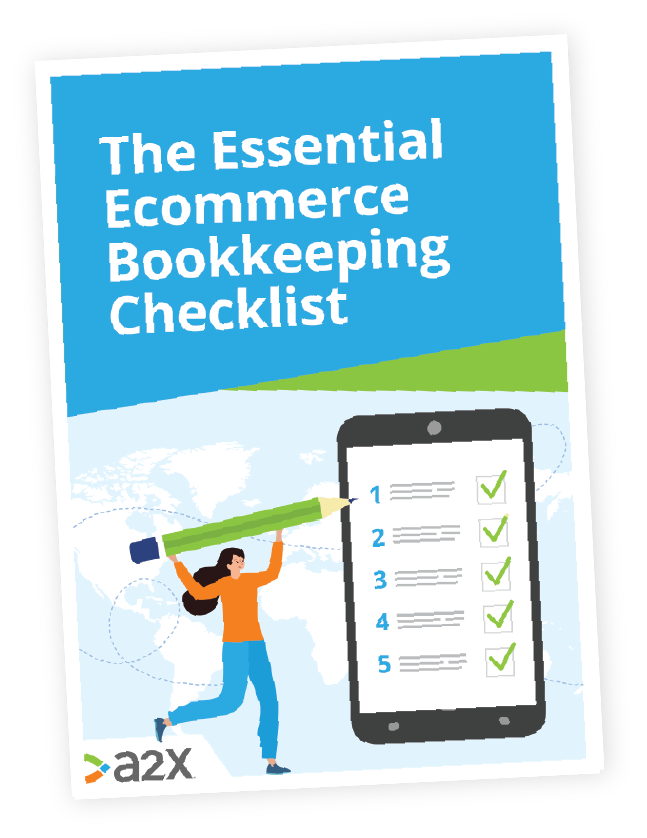 Without further ado, let's get into it.
What is Shopify Payments?
Shopify Payments is Shopify's integrated payment gateway.
It is merchant-facing, and when activated, gives buyers the ability to process payments automatically via the major credit card and payment providers:
Visa
Mastercard
American Express
Discover
Apple Pay
Google Pay
Shop Pay
It is the simplest way for Shopify sellers to receive payments, eliminating the need for third-party accounts.
As soon as your store is ready to go, so is Shopify Payments.
Who can use Shopify Payments?
Not everyone.
Shopify Payments is available to sellers in the following countries:
Australia
Austria
Belgium
Canada
Denmark
Germany
Hong Kong SAR
Ireland
Japan
Netherlands
New Zealand
Singapore
Spain
Sweden
UK
US*
*This does not include US territories, apart from Puerto Rico.
The only other limiting factor in whether you can use the gateway may be your products. As long as you meet Shopify's payment terms of service, you're good to go.
How much does Shopify Payments cost?
The fees for using Shopify Payments are based on your subscription type. The higher level subscription, the lower the fees.
Shopify Payments fees breakdown
| Monthly plan | Monthly plan pricing | Online credit card processing fee | Shopify POS in-store credit card processing fee | Added transaction fee without Shopify Payments |
| --- | --- | --- | --- | --- |
| Basic Shopify | $29.00 | 2.9% + 30¢ | 2.7% + 0¢ | 2.0% |
| Shopify | $79.00 | 2.6% + 30¢ | 2.5% + 0¢ | 1.0% |
| Advanced Shopify | $299.00 | 2.4% + 30¢ | 2.4% + 0¢ | 0.5% |
Shopify Payments can be used for in-person sales via their POS system, which is a little cheaper as you'll see above.
Enabling Shopify Payments costs you nothing but saves you money. If you don't have the option enabled for buyers, then you are charged the fees in the final column above on top of any fees that the gateway you did choose will charge you. As long as you enable Shopify Payments, whether the buyer uses it or not, you'll avoid those fees.
For customers that use Shopify Payments to purchase in a foreign currency, a currency conversion fee of 1.5% will be added to their total bill.
Chargebacks
Chargebacks can occur if the buyer believes a mistake has been made with an order, or they wish to undo an order. Shopify Payments chargeback fees vary by country, in the US, it is $15.
The Shopify Payments chargeback process looks like this:
A purchase has been made online on your Shopify store.
The cardholder disputes the purchase with their bank.
The bank sends a chargeback request to the credit card company.
The amount disputed and a $15.00 fee are withdrawn from your bank account.
You have up to 21 days to file a dispute.
It can take up to 75 days for the dispute to be resolved.
A final decision is made by the credit card provider.
If you dispute the chargeback with sufficient evidence and win, the disputed amount and the chargeback fee are returned to you.
Prevent chargebacks by keeping customers frequently updated on postage information and include tracking on items being sent.
Is Shopify Payments safe to use?
Rest assured, all payments on your website and payouts to your bank account are safe and secure with Shopify Payments, find out how below.
PCI compliant
Shopify is certified Level 1 PCI DSS compliant ( Payment Card Industry Data Security Standard). By default, all Shopify websites receive this high level of payment and data protection.
Shopify promises its sellers that it will:
SSL certificates
Also included with all websites hosted by Shopify is an SSL certificate (Secure Sockets Layer), adding an extra layer of protection by encrypting private information so it can't be stolen by hackers.
You'll know a website has SSL certification if the URL begins with https instead of http.
With an SSL certificate, you'll also be reassuring the customer their payment and personal information is protected while using your website.
What is Shop Pay?
Shop Pay is the customer-facing side of Shopify Payments.
Formerly Shopify Pay, this button is what customers see when it comes to processing payments.
Shopify Payments, the backend, must be enabled for customers to be able to use the Shop Pay button on the frontend.
According to Shopify's study, customers like Shop Pay:
"We conducted a study of our 10,000 largest Shopify merchants with Shop Pay enabled, over a 1-month period spanning mid-January to mid-February 2020. We compared checkout conversion between Shop Pay and regular checkout used by buyers on Shopify."

"Our study showed that checkouts going through Shop Pay have an average checkout-to-order rate of 1.72x times higher than those going through regular checkouts. Why? Because Shop Pay provides a seamless shopping experience. Once a buyer uses Shop Pay for the first time, their information is saved for future purchases—they can then securely speed through checkout with a simple tap."
The accelerated Shop Pay checkout isn't only available on Shopify stores, either.
Users of Shopify Payments who are selling on Facebook and Instagram can enable Shop Pay as a payment method via Facebook Pay.
It is not currently available outside the Shopify ecosystem (unlike PayPal and Amazon Pay, for example).
Shop Pay Installments
It doesn't take a lot of research to know that Buy Now Pay Later options are very popular today. In our own analysis of Shopify payment gateways, we found that Afterpay was king but that in general, customers just want the option.
Fortunately, Shopify has cottoned onto that too.
Shop Pay Installments allows your customers to spread the cost of their purchases without you having to wait for that money.
Currently available to US merchants only, sales need to be between $5 and $1000, which can be split into four bi-weekly payments made interest-free.
This level of freedom for your customers can help you sell more, sell to new people and build trust. In this era of instant gratification, an option like this helps you stay competitive.
Shopify Payments vs. Shopify Pay and Shop Pay
Wait so, what is the difference between these three again?
Let's cover it in one nice, easy visual:
The Benefits of Using Shopify Payments
In our blog Why You Should Be Using Shopify Payments, we break down all the reasons for going with Shopify's integrated solution.
The benefits
Integrated and native to Shopify
Shopify Payments is built for the platform, so as Shopify evolves and changes, the gateway will too. Shopify is great at evolving to make its sellers' and buyers' lives easier, so you can rest assured the giant will meet the modern industry demands for you as they change. One example of this is Shop Pay Installments.
By simply activating Shopify Payments and entering your bank account details, your buyers have automatic access to all the major payment providers. Easy for you, flexible for them.
Shop Pay Installments is Shopify's answer to Afterplay and Klarna so that you can offer your buyers the freedom to spread costs. Not only can this help you upsell, but it can help you earn new customers and earn trust too.
It's all part of your store setup anyway, so no external accounts needed.
You can see everything to do with your store in one dashboard, no extra integrations required.
Your sales fees are lower when you use Shopify Payments. You can see these under How Much Does Shopify Payments Cost? above.
It's easy to see how Shopify Payments probably makes the most sense for Shopify sellers. It's designed for the platform, offers plenty of freedom to buyers and requires the least setup.
If however, you're still keen to see how it stacks up against the other top players then we've got you. Let's take a look.
Shopify Payments vs. PayPal vs. Amazon
There are around 100+ third-party payment providers to choose from other than Shopify Payments, and the one/s you choose are important because they will dictate a large part of your customer journey.
There are two ways a customer can make an online payment: On your website (direct) or away from your website (external).
The data suggests that quicker checkouts are more successful. Our own analysis also told us that after Shop Pay, PayPal and Amazon Pay are the most popular choices for buyers (in the US). For this reason, we'll focus our comparison on these three options.
Let's start with what they cost.
Shopify Payments fees vs competitors
NB: These amounts were correct at the time of writing this article. Please refer to the official pages linked for the most up-to-date fees.
| Payment provider | Fees (US) | International fees | Chargeback fee | Foreign currency | Nonprofit discount | Support Shopify POS |
| --- | --- | --- | --- | --- | --- | --- |
| Shopify Payments | 2.4% to 2.9% + 30¢ | 2.9% to 2.4% + 30¢ | $15.00 | ✓ 100+ | х | ✓ |
| PayPal | 2.9% + 30¢ | 4.4% + 30¢ | $20.00 | ✓ 100+ | ✓ 2.2% + 30¢ | х |
| Amazon Pay | 2.9% + 30¢ | 3.9% + 30¢ | $20.00 If disputed. | ✓ USD GBP JPY EUR | ✓ 2.2% to 3.2% + 30¢ | х |
Both Shopify Payments and PayPal are available internationally as well as domestically.
Shopify Payments falls short of offering discounts for nonprofits compared to its competitors, however the fee is higher for nonprofits that receive cross-border transactions through Amazon.
Accelerated checkout options
PayPal and Amazon Pay are both accelerated checkout buttons like Shop Pay but when you enable Shopify Payments, other options are opened up too: Apple Pay and Google Pay.
These branded buttons appear beside products for super speedy processing.
Shopify Payments setup process vs. competitors
Some payment gateways take a few minutes to set up, others can take weeks. Let's see how our competitors match up.
Paypal
Setting up PayPal for your Shopify store requires little work on your part, you simply need to connect your accounts.
If you already have a PayPal account, the most important step is to change your PayPal account to a business account.
You can also put off setting up a PayPal account and still receive payments until you need to issue refunds or manually capture payments.
Find the instructions for setting up PayPal for Shopify here.
Amazon Pay
Enabling Amazon Pay is quick and easy for Shopify sellers but you do need an Amazon account.
If you sell on Amazon and use Amazon Pay there, then keeping your payments to the same gateway might make sense. If you don't, it may not make sense to set up an account just to use the gateway.
Find the instructions for setting up Amazon Pay for Shopify here.
Shopify Payments
As the integrated solution, as soon as your store is set up, you can activate Shopify Payments and be ready to go.
No extra accounts, no external connections.
Hopefully by now you'll have some idea of whether Shopify Payments is right for you. It probably makes most sense to stick to the integrated solution, but this may not be right for every business.
Shopify Payments doesn't let you use anything else once enabled. Amazon Pay and PayPal won't monopolize your store on the other hand, so that might help swing it for you.
For those keen to stay native, stick with us and we'll go through how to get set up.
How To Set Up Shopify Payments
In this video, Shopify lays out your payment provider options and how to set them up.
Step-by-step setup for Shopify Payments
In your Shopify admin, select Settings > Payments.

Activate Shopify Payments via one of the following ways:

If you don't have a credit card payment provider set up on your account yet, then do this via the Complete account setup section under Shopify Payments.

If you have another provider enabled, select Activate Shopify Payments in the Shopify Payments section and again in the dialog box. This will remove any other providers from your account.

Enter the details required about your store and bank, and hit Save.
NB: You are able to accept payments whilst going through the above process so the disruption to your business should be minimal.
Shopify Payments setup tips:
The statement descriptor shows up on customer bank statements, so avoid confusion by clearly entering your business name.
The phone number next to the statement descriptor also shows up on the customer bank statements, so use a business phone number or Google voice number.
How to set up Shopify Payments test mode
Shopify Payments may be set up but you won't know it's running properly until you test it.
With test mode enabled, you can establish whether the payment process is running smoothly and pinpoint any issues.
You can watch the video below to find out how to enable test mode on Shopify Payments.
To setup Shopify Payments test mode:
From Shopify admin, go to Settings > Payments.
Under Shopify Payments, select Manage.
In Test mode, click Enable test mode.
Click Save.
In this state you can simulate orders using test credit card numbers.
Find all the test credit card numbers and simulation instructions here.
A2X Picks Up Where Shopify Payments Left Off
Integrating Shopify with your accounting software is a great first step in automating your ecommerce bookkeeping, but all this does is transfer information.
There's a lot of detail associated with each bank deposit that sellers have to calculate manually. What did they pay in fees, for shipping, collect in tax, invest in marketing and so on? Without knowing these things, calculating costs of goods sold and profit margins is impossible which isn't the recipe for a successful business model.
A2X for Shopify solves this problem.
A2X captures your transactional data, splits out the lines for each bank deposit and calculates them automatically, organizing them into neat journal summaries which are posted to QuickBooks or Xero. These are matched to payouts ready for quick reconciliation. Easy, accurate, seamless.
Try A2X for Shopify today for free.
Shopify Payments FAQs
Surprises can be great, but not when it comes to your business financials. Here's a quick overview of Shopify Payments FAQs.
You can also find more questions and answers on Shopify's website here.
Do I have to choose a payment gateway?
Yes. Shopify Payments will be your default unless you change it. You have 21 days from the date of your first sale to change your provider or enter your business information. If you have not entered accounts that Shopify can send the money to, your orders will be cancelled and money returned to customers.
Do I have to choose between Shopify Payments and a third-party payment gateway?
Yes. You can't use Shopify Payments with other providers, however some providers will allow you to use them in conjunction with others. You'll need to decide what your priorities are in a provider and whether having an integrated, centralized system is your preference.
How do I get paid from my Shopify store?
Shopify will deposit funds into the bank account you entered when you set up Shopify Payments or a third-party payment provider.
You can choose a preferred payout frequency by changing this setting from the manage section which is located on the Shopify Payments box.
How long does it take to receive a payment from Shopify?
This depends on where you're based. Typically, funds take between 24-72 hours to appear in your bank account. This may be different over the weekend days.
Why is my Shopify Payments account on hold?
If you discover your Shopify Payments account is on hold you'll find your online store can still operate by taking orders and payments, but the payouts to your bank account are withheld.
Shopify is likely needing to verify information about you or your business, set out in the Shopify Payments Terms of Service, and you will receive an email explaining what is required.
What happens when a Shopify Payments refund is made?
Customer refunds are deducted from your next scheduled payout, if your payout funds aren't enough to cover the refund, Shopify will then withdraw the refund amount from your bank account.
Unfortunately, the payment transaction fees aren't refundable.
Can I change rounding conversion rates?
Prices vary for your cross-border customers as they are based on the currency exchange market, you can create custom rounding rules to neaten up prices.
Also on the blog
Want to feel completely confident in your ecommerce bookkeeping?
Businesses that document their processes grow faster and make more profit. Download our free checklist to get all of the essential ecommerce bookkeeping processes you need every week, month, quarter, and year.
Download it here