Shopify Vs. WooCommerce: How To Choose
Are you looking for the perfect ecommerce platform for your business?
Perhaps you're wondering what the differences are between Shopify and WooCommerce, and whether they're the same digital wolves parading about in virtual sheep's clothing?
Well, they're not.
One is a lot more DIY than the other.
One requires other subscriptions before you can use it.
And they have completely different pricing models.
But both are designed for selling online, giving you full control and plenty of resources to help. Here, we'll tell you everything you need to know to make your choice.
In this guide to Shopify versus WooCommerce:
Table of Contents
Learn how to manage your Shopify accounting the right way
If you want to scale up your Shopify business, you need reliable accounting. Discover the best tools, key tax information and how to ensure that your Shopify accounting is set up for success.
Download our free guide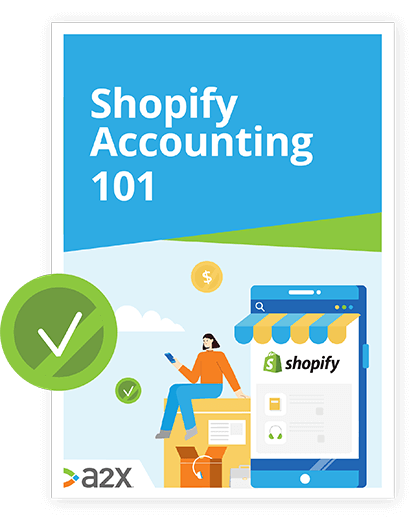 Let's get comparing.
Shopify Vs WooCommerce: What's The Difference?
Shopify and WooCommerce have been designed with different types of sellers in mind.
Shopify is a hosted ecommerce platform equipped with purpose-designed tools, templates, and plenty of customization options.
If you're looking for a website that allows you to set up shop right there, with all the apps, bells and whistles built in and ready to chime, then Shopify is right for you.
WooCommerce is a plug-in that WordPress users can add to their site for ecommerce capabilities and functionality.
The software is free, but at the time of writing, you have to be using WordPress to add it on.
"Add the WooCommerce plugin to any WordPress site and set up a new store in minutes. Get secure payments, configurable shipping options, and more, out of the box – for free."
If you're technically skilled and would prefer to take a more hands-on approach, building your site with custom software you choose, then WooCommerce might be more interesting for you.
That being said, you can opt for a less technically challenging approach and still end up with a WooCommerce store, if you use Elementor.
Boasting a powerful WooCommerce website builder, Elementor is the most popular code-free site builder for WordPress. It even offers built-in WordPress hosting now, so you can build and host your online store in one platform.
Your decision might already have been made for you. But if you're curious to delve a little deeper, then stick with us.
How Much Do They Cost?
Unfortunately, comparing the cost of Shopify versus WooCommerce is a bit like comparing apples and oranges.
They have very different pricing models.
Let's explore them.
How much does Shopify cost?
Shopify's set pricing is perhaps a little simpler than WooCommerce.
It starts with choosing a plan. The more advanced features you have, the more you pay.
Your monthly cost will remain the same unless you decide to purchase any premium apps or themes.
Here's a quick summary of Shopify's prices*:
Free trial for 90 days

Beginner: $29 USD a month

Intermediate: $79 USD a month

Advanced: $299 USD a month
*Correct at the time of writing.
There's also a low-cost option: Shopify Lite.
For $9 USD a month, Shopify Lite turns any website into an online store by adding 'Buy Now' buttons, or allowing customers to purchase from your Facebook page's Shop section.
Note: If you pay for annual subscriptions of these plans, you might save a little on costs.
Check out our dedicated guide on everything you need to know about Shopify fees.
How much does WooCommerce cost?
At face value, WooCommerce software is free.
But you'll need a few other tools and certifications to run an ecommerce store which do cost money (and which are included when you set up a Shopify store).
Here's a quick summary of what you already need to set up Woocommerce:
Separate website hosting ($120 USD per year, on average).

A domain name ($15 USD on average, but varies).

An SSL certificate (could be free or up to $8 USD per year).
And if you're sweet on apps and cool tech for your store, add-ons will likely cost extra too.
So which one is cheaper, Shopify or WooCommerce?
This depends on what type of seller you are, the level of subscription you would choose, and any add-ons you'd like for your store.
Consider all of these aspects before comparing costs, as well as how much time you're likely to spend setting up and maintaining each.
Comparing The Features
Still intrigued by both options?
Let's put them under the microscope.
What features does Shopify have?
Shopify is accessible even for those with limited web-development skills.
It gives you a wide range of pre-built ecommerce tools and functionalities to choose from.
Here's a quick summary of Shopify's features:
You can also easily add new features to your store using Shopify's extensive App Store.
What can WooCommerce do?
WooCommerce is well-known for its flexibility and multiple options.
But they're not quite as straightforward.
There are hundreds of plug-ins available but you need knowledge, time and money to make full use of them.
Here's a quick overview of WooCommerce's features:
Woah. Feeling a feature overload?
It's clear that both Shopify and WooCommerce give you the key ecommerce functionalities. But whilst these are critical, they're not the end of the story.
Your sites need to look good too and respond well to customer interaction.
Is there a clear winner on that score? Let's see.
Customization Options
First impressions count - even digital ones.
We gravitate towards people that sound and look smart, and websites are no different.
In fact, website design has 75% of the influence over whether a user thinks your site is credible or not. What's more, 38% of people will leave if you don't get it right.
Can you create your own designs with Shopify?
Through Shopify's Theme Store, you get access to both free and paid themes. Because Shopify is a dedicated ecommerce platform, the themes are designed to help you sell.
The out-of-the-box design solutions have been created by third-party website designers, are all mobile-responsive, can be installed quickly and are fashionably modern and sleek.
Shopify's premium themes can be rather pricey ( between $140-$180), but if that price tag is a little out of your budget, there are plenty of free options to choose from.
Are there any downsides?
Pre-designed themes potentially have limited customization. Though there's still plenty of room to modify the colors and styles of any of the Shopify themes.
You could also consider working with a professional website developer if you wanted to make more substantial changes.
Is WooCommerce good for design too?
While Shopify does great in-house design, WooCommerce opens design doors wide open.
As a plugin, WooCommerce has been created so that it works with most website themes on the market.
This means that no matter which web builder you use to create your store, you can select any theme, customize it how you like, and it'll still work with WooCommerce.
Some themes have even been designed specifically with WooCommerce in mind.
To get you started, WooCommerce has its own default theme called Storefront. It's free, fully mobile-responsive and has a fresh, clean layout.
Although it's a lot more work, there are plenty of advantages to building a website from scratch. For starters, you're not limited to in-built design elements and functionality.
It's more time and effort, but with potentially greater rewards in the end - if design is your thing!
Comparing Usability
So just how tech-savvy do you need to be to use these tools optimally?
Is Shopify easy to use?
Shopify is generally regarded as an easy, simple software for sellers to use.
Remember, you don't need any design or site-building skills. Everything is pretty self-explanatory and there's a whole host of learning resources on Shopify's blog to get you set up strong.
Once you've signed up, Shopify takes you through a straightforward on-boarding process. You'll pick a design, make any necessary customizations, and then start adding products.
Shopify comes with an intuitive drag-and-drop interface. And when it comes to making changes to your store once it's live, you can simply do that from your dashboard without having to navigate around different pages.
There are also tons of help widgets to guide you through editing and personalizing your store.
Is WooCommerce easier than Shopify?
WooCommerce is probably not as easy as Shopify if you aren't too tech savvy.
For website developers and designers, WooCommerce is arguably just as easy to set up and use as Shopify. For others, it requires more time and legwork.
Because WooCommerce isn't a hosted platform, you'll need to manage software updates, security, and back-up on your own. But there are also (free and paid) plugins that can automate these tasks for you.
While setting up a WooCommerce store might be more demanding and complex, the pay-off is total control, and the fact that you can add any functionality.
Once you're all set up, working with both software should be pretty simple.
Shopify Vs. WooCommerce: Which Is Best?
Shopify and WooCommerce have been designed for quite different ecommerce sellers.
So, the decision about which one is best for you comes down to your skills and experience.
Let's do a quick recap.
Shopify is a one-stop-shop for all your ecommerce needs
Get your store off the ground as quickly as possible, with limited technical skills.

Choose the pricing plan to suit your budget.

Pick a design that compliments your brand and get started.

Utilize all the standard ecommerce functionalities, as well as upgrade or install add-ons as you grow.
With WooCommerce, the world is your oyster
After spending time setting up a website and getting your technical ducks in a row, you'll need to integrate the WooCommerce plug-in.

Build a unique shopfront and enjoy the complete control over the design and functionality of your store.

Choose from hundreds of plug-ins to develop your store and take it in the direction that you want to go.
If you're still in doubt, nothing will make your mind up like a free trial.
Try Shopify on a free trial here, and sign up to WooCommerce for free today (remember that list of other things you'll need for WooCommerce).
Use this time to experiment and test the functionality of each platform, and find out for yourself how easy you find them to use.
Not completely sold on Shopify or WooCommerce, or want to explore some other options?
That's okay, there's a few more ecommerce platforms out there that might be more suited to you. Check out some of our other platform comparison guides:
Wherever you sell, just make sure your accounts are in order.
Nothing could sink your business quicker than badly managed books.
Accounting For Your Store
Accounting for your store probably isn't on your radar just yet, but make sure it's next on your to-do list.
Ecommerce accounting is a whole different kettle of fish, but there are fantastic tools out there to automate much of it for you right from the start.
That way, you can spend more time designing, building, and selling, and less time counting, reconciling, and wondering why your numbers aren't quite adding up.
Try A2X for free today and start strong.
Learn more about ecommerce selling and accounting for free with the Ecommerce Accounting Hub.
Also on the Blog
Learn how to manage your Shopify accounting the right way
If you want to scale up your Shopify business, you need reliable accounting. Discover the best tools, key tax information and how to ensure that your Shopify accounting is set up for success.
Download our free guide